Finding Your Personal Presence As Coach

Thursday, March 9, 2017 from 10:00 AM to 11:00 AM (PST)
Event Details
Finding Your Personal Presence As Coach
 "Coaching requires that we first do our inner work; in fact developing presence is the most important work we can do as a human being. Then and only then can we coach in a way that comes close to delivering what coaching often promises."                                                               
                                                                                    Doug Silsbee
We will discuss & explore:
HOW Presence is a way to BE. Opening the door to a deep expression of your SELF.

WHAT you can do to practice and develop your inner landscape.

WHY deep listening, openness and authenticity are important to the coaching relationship.

Interactive experiences for YOU to practice and develop Presence will be shared. 
What:  Online Webinar presentation

When:  March 9 -  10:00 am PST (San Francisco) World Times
How: Register for the Live Webinar (includes a link to the recording) or the Recording Only.
Registration is free or you may choose to register and donate. Donations go to Six Seconds, a 501(c)3 nonprofit working toward a billion people practicing emotional intelligence. The Talents for Tolerance workshop and Brain Talent Profile was created by Six Seconds, The Emotional Intelligence Network (www.6seconds.org), a global nonprofit supporting people to create positive change - everywhere, all the time.
Presenter: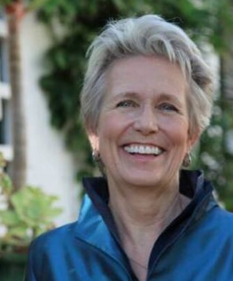 EQCC Lead Facilitator: Marilynn Jorgensen
Six Seconds Master Trainer & ICF Coach- PCC
Marilynn is an accomplished coach, consultant and educator with over 30 years of experience in learning and emotional intelligence. Her work supports transformational change through increased self-awareness, enhanced ability to make powerful choices and the development of a purpose-driven future. Contact her via marilynn@6seconds.org 
Organizer
Six Seconds
Six Seconds is a global network of change makers committed to supporting one billion people to practice emotional intelligence.
We are a not-for-profit organization, dedicated to supporting people to create positive change -- everywhere, all the time.  Our network is global, with offices and representatives in 25 countries, and members everywhere... practicing the skills of EQ so people create stronger connections, make more sustainable decisions, and thrive.