Finding Your Personal and Professional Passion

Thursday, May 4, 2017 from 7:15 AM to 9:00 AM (EDT)
Event Details
Mid-Maine Chamber of Commerce Business Breakfast Series Event!
Kerem Durdag, CEO of Biovation, will deliver a powerful presentation on how we all can be inspired and more passionate about work and play. There are a multiplicity of ever present conversations about economic development in Maine. Kerem will offer a very personal perspective of what it means to him and the possibilities for transformative meaning for Maine society. 
* This is the only session during the Small Business Week Waterville 2017 event series for which there is a registration fee. Cost is $18 for Mid-Maine Chamber of Commerce Members with advanced registration and $25 at the door and for general admission. Registration required; includes hot breakfast buffet. Participants may register through this registration form or avoid EventBrite fees by registering via the Mid-Maine Chamber of Commerce registration link, calling the chamber at 207.873.3315 or emailing programs@midmainechamber.com.

Presenter Bio:
Mr. Kerem Durdag serves as the Chief Executive Officer of Biovation LLC. Mr. Durdag is a Partner of BlueWave Investments. He is a member of his peer group of technology executives. Previously he served as the Director of Sales and Marketing of SenGenuity, a division of Vectron International responsible for global sales, marketing and product management initiatives. Prior to joining SenGenuity, he served as the Chief Executive Officer of a young high-tech company, BiODE, responsible for the coordination and direction of operations, sales, marketing, manufacturing and business development activities for viscometer sensors for multiple scalable markets. He served as the Chief Technical Officer for STEAG HamaTech, Inc. Before coming to STEAG, he was Engineering Manager at Conceptronic, Inc. He has designed high tech and proprietary technology for rapid commercialization for Motorola, Visteon, IBM, Imation and others. He is on the Board of Directors for Maine Center for Enterprise Development, RateElert, and The Science Source. Mr. Durdag also serves on the Board of Advisors for AEC and actively mentors several young start-up companies in Maine as a member of TopGun. He is the Vice Chair of the Advisory Council for University of Southern Maine ASET. He has also served on the boards of several non-profit (notably International Child Enrichment Program and is also the founder of an event targeted to encourage entrepreneurship for high school and college students in Maine. He is a published essayist, poet and past editor of poetry magazines. He is a holder of several patents and has presented and published in numerous conferences, trade magazines and peer reviewed journals. Mr. Durdag received his Bachelor of Science from St. John's University (MN) and Master in Mechanical Engineering from University of New Hampshire.

Mid-Maine Chamber's Business Breakfast Series is a monthly series of presentations on a variety of educational business topics. The breakfasts are held from 7:15-9:00 AM on Thursday mornings at Thomas College's Spann Student Commons on the West River Road in Waterville. Cost is $18 for members with advanced registration and $25 at the door and for general admission. Registration required; includes hot breakfast buffet.


Small Business Week Waterville Event Sponsor: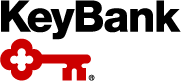 Media Sponsor:

Small Business Waterville is presented by the Mid-Maine Chamber of Commerce, TOCmedia, Waterville Main Street, Waterville Creates!, and Waterville Public Library.
When & Where

Thomas College
180 West River Road
Waterville, ME 04901


Thursday, May 4, 2017 from 7:15 AM to 9:00 AM (EDT)
Add to my calendar
Organizer
As part of National Small Business Week, the U.S. Small Business Administration takes the opportunity to highlight the impact of outstanding entrepreneurs, small business owners, and others from all 50 states and U.S. territories. Every day, they're working to grow small businesses, create 21st century jobs, drive innovation, and increase America's global competitiveness.
Celebrate National Small Business Week in Waterville, Maine by attending the following events designed to educate small business owners, create networking opportunities and support small businesses throughout the greater Waterville area and beyond.