Description
Finding What Can Last: Mark Nepo Guides a Weekend Workshop
Mark Nepo moved and inspired readers and seekers all over the world with his #1 New York Times bestseller The Book of Awakening. Beloved as a poet, teacher, and storyteller, Mark has been called "one of the finest spiritual guides of our time," "a consummate storyteller," and "an eloquent spiritual teacher." His work is widely accessible and used by many and his books have been translated into more than twenty languages.
Mark is offering a weekend workshop, Friday 6:30-8:30pm & Saturday 10:30am—6:30pm, weaving themes from several of his books including More Together Than Alone, The One Life We're Given, and his #1 New York Times bestseller, The Book of Awakening.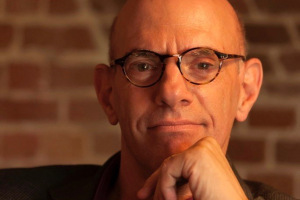 This journey offers a chance to work with Mark as a way to deepen your inner life. The weekend will explore the practice of being human as an applied art of spirit while unfolding the archetypal dynamics we all encounter in our struggles to engage our full humanity.
Using ancient and contemporary stories, poetry, journaling, and dialogue, Mark invites participants to befriend their own stories and listen for their own wisdom in this reflective and transformational journey. This course is an invitation to engage with profound and life-giving material that will deepen the way you perceive and relate to the world.
"It is my hope that through our time together, you will personalize the practice of being human, so you can live closer to your core. It is my aim, through our company, that you will discover the inner resources and outer skills to stand more deeply in your life and better know your heart. It is my commitment that this journey into authenticity and listening will enhance your ability to integrate who you are with what you do in the world. My goal is that you will leave more whole, with a more enlivened sense of what it means to be a spirit in the world."
—Mark Nepo
Please bring a journal
• • • •
FRIDAY
6:30-8:30PM WELCOME
THE MYSTERY OF TRANSFORMATION; THE ART OF ENDURING
The unfolding life of integrity involves staying true to the
spirit within though the person who carries it keeps evolving.
SATURDAY
10:30AM-12:00PM INNER WORK & SERVICE
Inner work and service have always been inextricably linked.
What we learn by helping others strengthens our
authenticity.
12:00-12:20PM BREAK
12:20-1:30PM STANDING BY ONE'S CORE
Courage originally meant to stand by one's core. The key to
inner courage, then, resides in finding and returning to the
core of one's life, heart, and being.
1:30-3:30PM LUNCH
3:30-5:00PM THE PRACTICE OF BEING HUMAN
How the practice of being human centers on our unending
migration between being whole-hearted and half-hearted.
5:00-5:20PM BREAK
5:20-6:30PM WHAT DO WE DO WITH WHAT WE FEEL?
THE SORROW & THE PEACE
With all the suffering and hardship that life keeps throwing
our way, how do we stay devoted to a life of appreciation
and to the direct tasting of life?