Description

We're excited to announce another installment of the FilmYard Picnic series!
Three times a year ArtYard's scheduled film offerings will be followed by a communal bring-your-own picnic dinner. Bring a brown bag
or picnic basket and some drinks
and stay after the film. Dine at our orange tables in the front gallery, and talk about the film with fellow humans. This is so much nicer than sitting alone at a computer screen bathed in blue light!
This second FilmYard Picnic will follow the screening of "Finding Vivian Maier."
Screening begins at 7:00 PM, picnic immediately following around 8:30 PM.
We look forward to seeing you here!
_______________________________________________________________


ABOUT THE FILM
_______________________________________________________________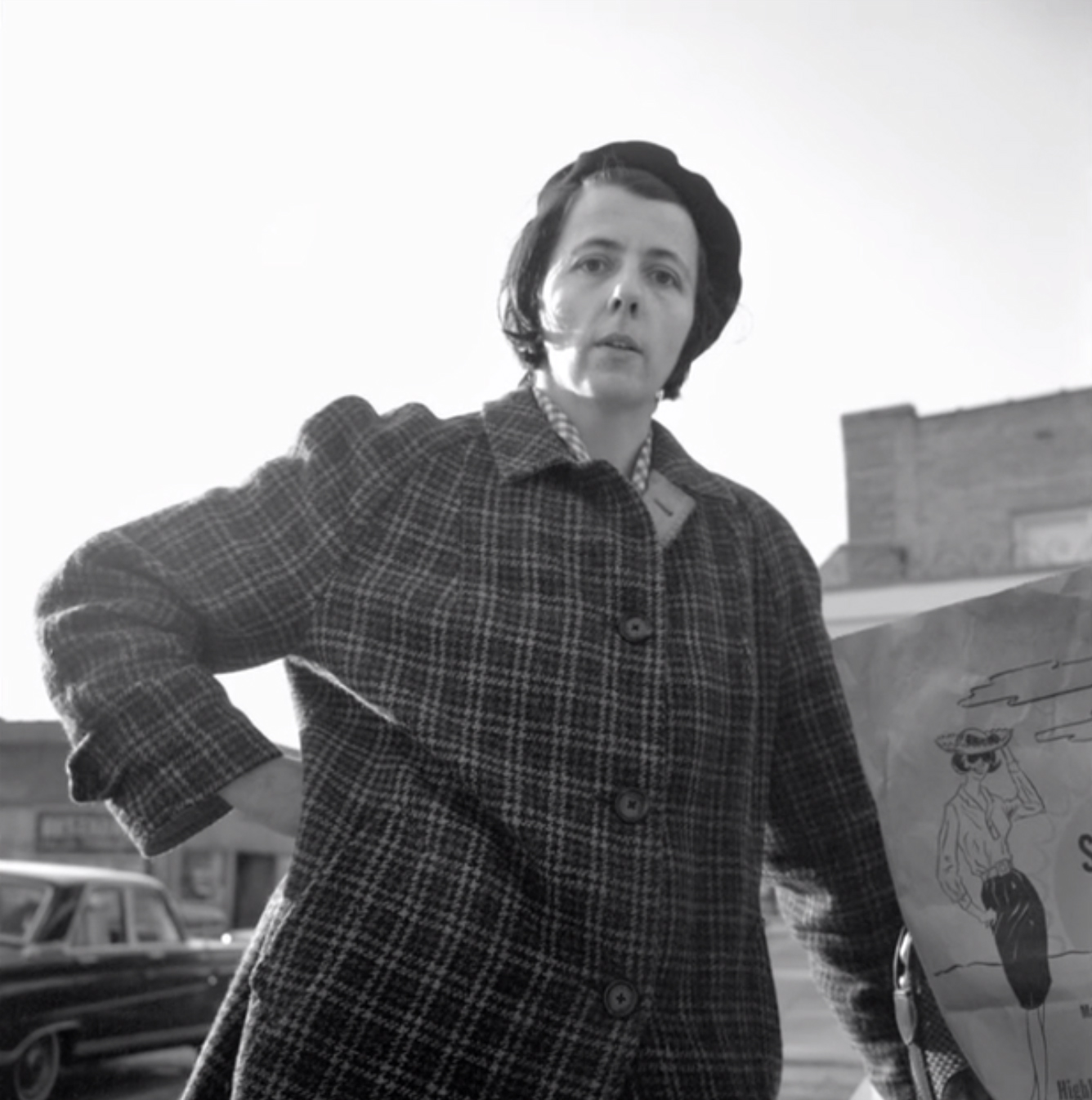 The life and work of career nanny Vivian Maier and her amazing collection of 100,000 photographs. By all accounts, Vivian Maier was an unassuming nanny. But the photos she took that were found only after her death reveal her artistic genius.

Vivian Maier (February 1, 1926 – April 21, 2009) was an American street photographer born in New York City. Although born in the U.S., it was in France that Maier spent most of her youth. Maier returned to the U.S. in 1951 where she took up work as a nanny and caregiver for the rest of her life. In her leisure, however, Maier had begun to venture into the art of photography. Consistently taking photos over the course of five decades, she would ultimately leave over 100,000 negatives, most of them shot in Chicago and New York City. Vivian would further indulge in her passionate devotion to documenting the world around her through homemade films, recordings, and collections, assembling one of the most fascinating windows into American life in the second half of the twentieth century.
In Finding Vivian Maier, Maloof teams with producer Charlie Siskel to uncover this mystery. Following clues, they trace Maier's history through New York City, France, and Chicago. Maier was an inveterate wanderer and self-taught photographer, favoring a Rolleiflex twin-lens reflex camera, with an uncanny ability to get close to people from all walks of life. Her artful and comic eye calls to mind the photography of Berenice Abbott and Weegee. Thanks to Maloof's efforts, critics and galleries have now rallied behind Maier's work, and The New York Times recognized her as "one of America's more insightful street photographers."
But as Maloof meets people who knew Vivian, new questions arise about her life and work. The families who employed her as a nanny have mixed memories and hint at her dark side. Would she have even wanted this attention? Answering that question depends on how you interpret different bits of evidence. Regardless, it's a wonder to behold the world through Vivan Maier's eyes.
Website: http://findingvivianmaier.com/
__________________________________________
NO REFUNDS
__________________________________________