Description
"Time is the most valuable thing one can spend." - Theophrastus
While time is a valuable commodity, it is not always used wisely, and often slips away before we realize its value. Take the extra day given to us this leap year to focus on time as The Desert Winds, representing our present; and The Honor Winds, representing our future; perform the debut concert of our eleventh season. Prepare to have time stand still as the music gives comfort, excitement, and inspiration to your senses. We look forward to sharing time with you.
---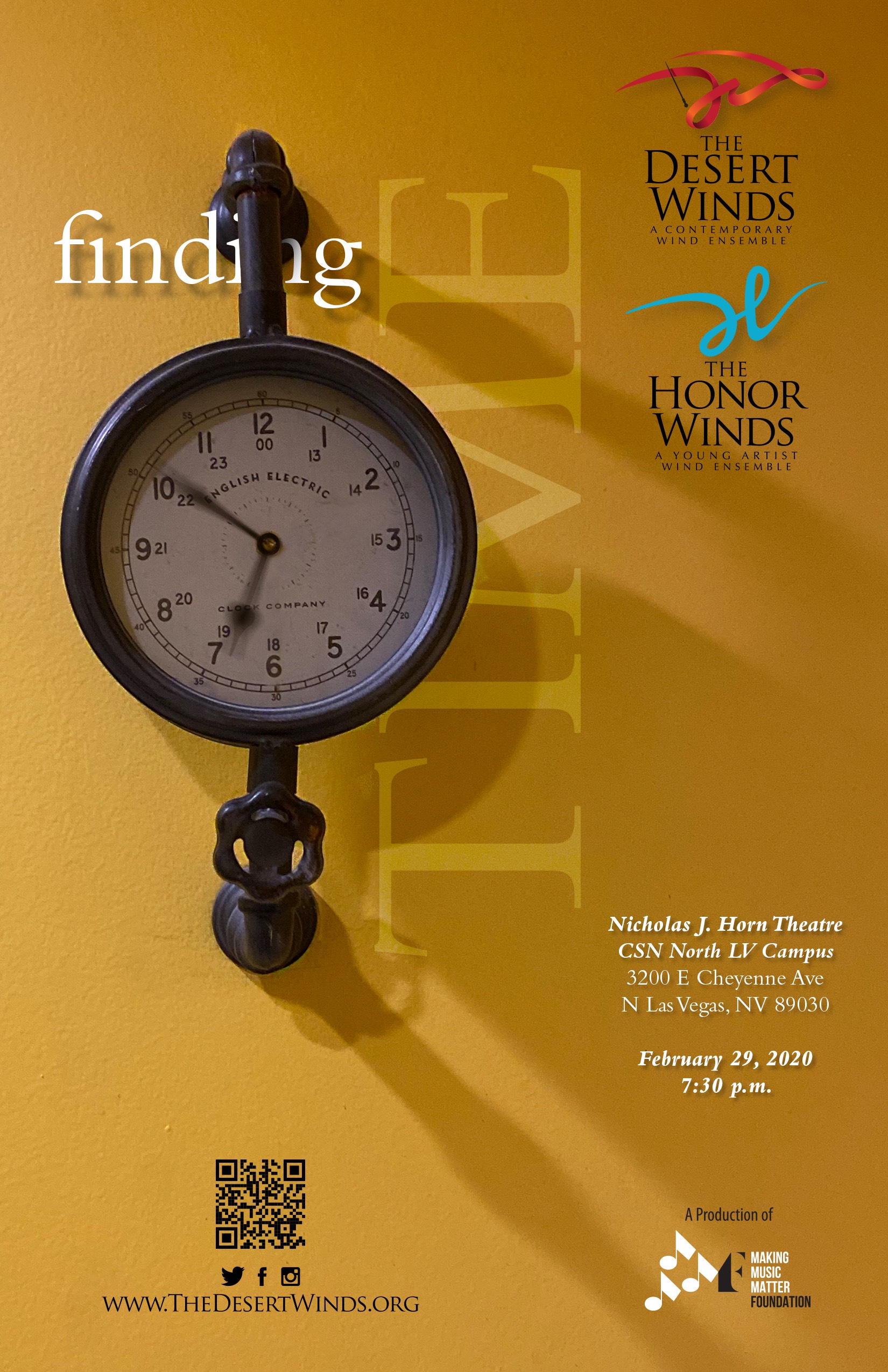 ---
The Desert Winds is a program of the Making Music Matter Foundation, a recognized 501(c)3 corporation in Nevada. Any contribution you make to Desert Winds is tax-deductible to the extent allowed by the IRS.