Description
Humans were created to belong. In our current society, especially in the United States, humans spend a lot of time alone, independent and isolated. Most know deep down inside that there is something missing. Something that identifies who we are, where we belong and how to find that elusive feeling of peace and safety. The first step is the discovery of the spiritual space that dwells within all of us. It is said that we are a soul with a body, not the other way around.
This workshop will help identify some practices that can help locate and cultivate a connection to the spiritual self. The experienced facilitators provide support and guidance throughout the day as we unpack what it means to discover true self, dismantle false self and begin to actively pursue connection and belonging.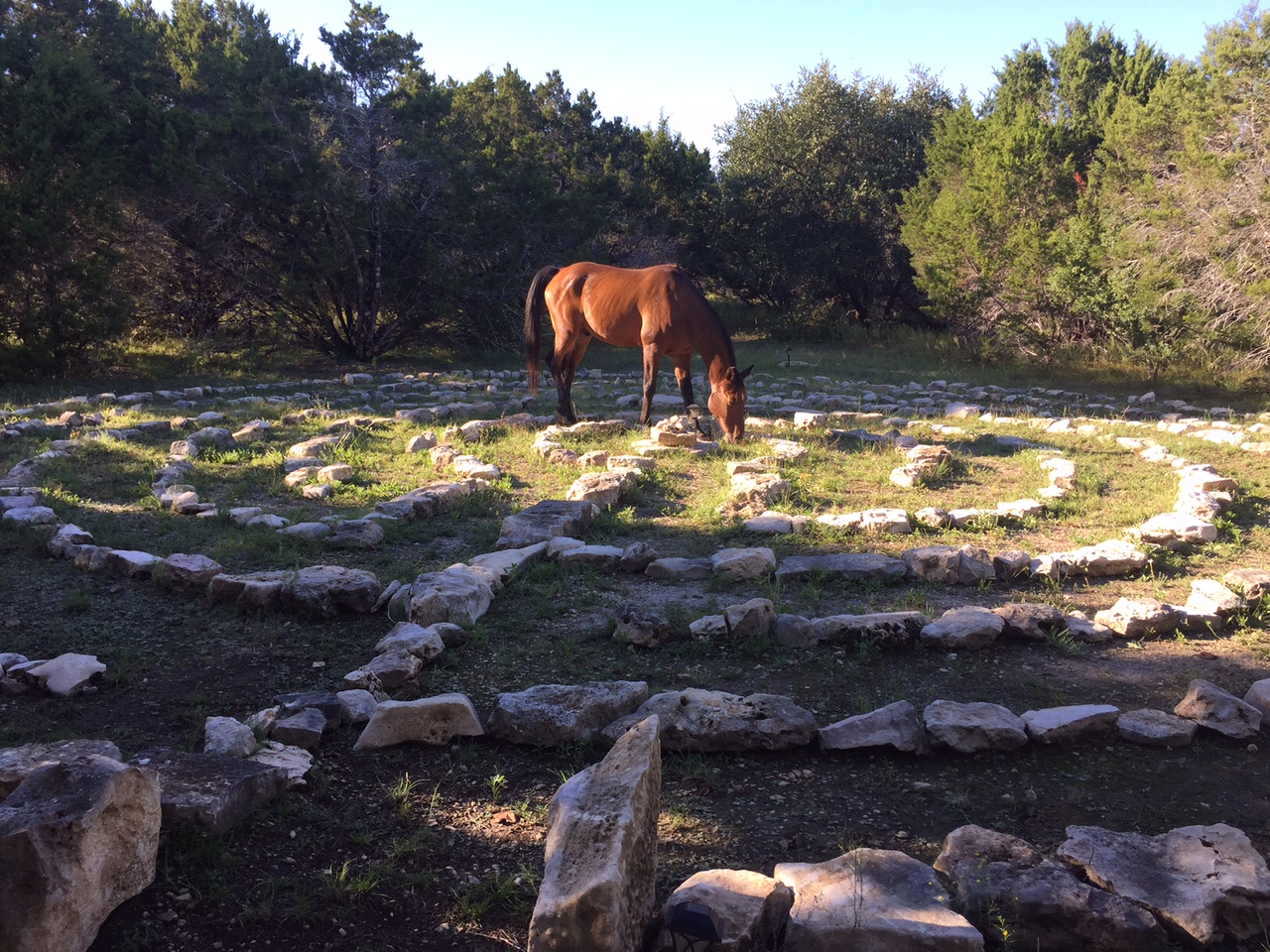 The day will begin with a light breakfast and meditation within the beautiful oasis covered with giant oak and elm trees, serenaded by songbirds and our friendly chickens! Our time together will allow for safe authentic connection with one another, a mindful hike and a walk through our beautiful labyrinth. Throughout we will be journaling and sharing, allowing space for discovery and revelation.
In addition our kind and beautiful herd of horses will be introduced as we share space with each of them and look inside ourselves as we get in touch with what sensations and feelings arise as we observe and communicate intentions to one another and the horses. Horses expect us to show up every time and live in the moment. Simply allowing for their authentic feedback can powerfully affect our connection to true self.
This time will be unhurried with time to share and journal throughout the day, freedom to explore and intentional work to unlock our soul's desires in a safe and beautiful setting.