Finding Solutions to Hunger Project

Wednesday, September 25, 2013 from 6:00 PM to 7:00 PM (EDT)
Event Details

Interested in empowering your students to help end world hunger? You'd be amazed at the difference one class can make! Join us on Wednesday, September 25 at 6pm EDT for an informal webinar discussion with project faciliatators, Larry Levine and Maria Conte. You will be introduced to Kids Can Make A Difference (KIDS), an innovative educational program that for 19 years has helped students understand the root causes of hunger and poverty and how they - as individuals - can take action. Larry and Maria will give great tips on how to get started with this project, and answer all your questions. Appropriate for teachers of grades K-12. 
Wednesday, September 25 at 6pm EDT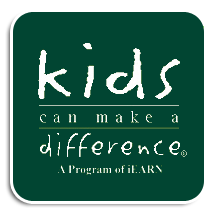 Organizer
iEARN-USA
iEARN-USA is a member of iEARN (International Education and Resource Network), the world's largest non-profit global  network that enables young people to use the Internet and other new technologies to engage in collaborative educational projects that both enhance learning and make a difference in the world.  Established in 1988 as a pioneering online program among schools in the United States and schools in the Soviet Union, iEARN is now active in more than 30,000 schools and youth organizations in 130 countries.