About this Event
A Brief Synopsis on F.O.V./Unpacking
Finding Our Voices encompasses the perspective of our students from the viewpoint of what it's like to be an American person of color (POC) in a blended society. The play is full of thought provoking material and conversation starters, all needed for our young people as they are challenged day in and day out to maintain a positive stance in very uncertain times.
To frame our story, students were asked 3 questions in relation to the "American Experience":
What does that mean to you? (The American Experience)
What is your artistic interpretation of the American Experience?
How do you think others interpret the American Experience?
Breaking down these 3 questions and translating them into an Art form for the Stage has been an emotional and strengthening journey for our students. It all comes together in dialog, visual art, music and dance for this unique presentation; centered around several relatable stories.
How will you leave and unpack your personal experience?
Share with us after the show!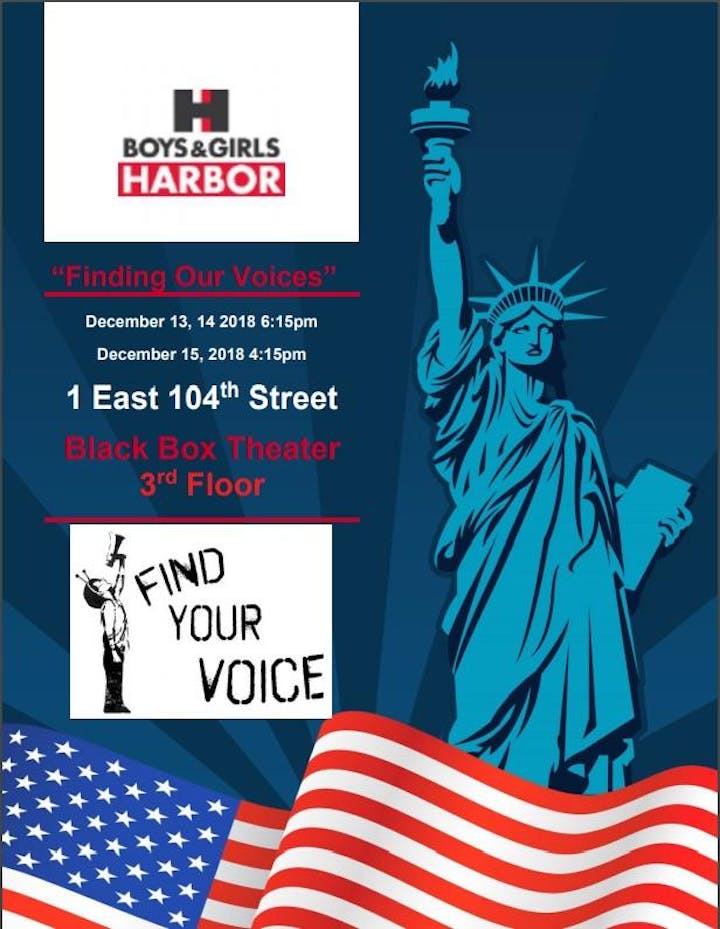 Harbor Elite Ensemble Presents