Description
Finding Mentors:

Unlock Your Entrepreneurial Success with Eli Raber

Entrepreneurs who have a mentor succeed at twice the rate of other entrepreneurs and they see revenue grow, on average, 20% higher than non-mentored entrepreneurs and create jobs 20x the national rate.*

Mentors are the voice of experience, those who have been on the journey you are now on. Why go to the school of hard knocks when a mentor can help clear the path for you and connect you to valuable resources?

This session is for:

- Entrepreneurs who have a mentor or are interested in getting a mentor
- Mentors who want deeper engagement or to work with more entrepreneurs
- Anyone looking to make connections

You will walk away with the resources to find the right mentor for you and have actionable next steps to help you achieve your business goals.

Schedule:

12:30pm: Registration and Networking

12:45pm: Session Begins

2:00pm: Session Ends




This course is part of our all day Lab at the Center, if you would like to learn more and sign up for the other sessions, see below:

9:30 - 11:00am: The RIGHT People: Identifying Your Target Customers

2:30 - 4:00pm: Communicate to Innovate: Six Steps to More Effective, More Retellable Founder Stories

5:30 - 7:30pm: Going Global - Lessons Learned in Scaling Startups with Ryan Patel




OUR SPEAKER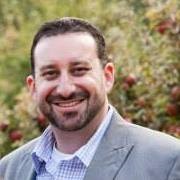 Eli Raber is the Business Advising Lead for Pacific Community Ventures, he is responsible for connecting entrepreneurs with the valuable resources they need to run and grow their businesses successfully. Eli works hands-on with business advisors and mentors, entrepreneurs, partner community, and economic development organizations to provide game-changing support to a thriving and ever-growing network.

In addition to his role at PCV's BusinessAdvising.org, Eli currently serves as an Adjunct Professor of Project Management at Golden Gate University's Ageno School of Business.

Eli earned his bachelor degree from University of California, Santa Barbara and an MBA from Golden Gate University. Eli is a Project Management Professional (PMP), Certified ScrumMaster (CSM), Certified Scrum Product Owner (CSPO), and a Certified Meeting Professional (CMP). He enjoys learning American Sign Language and finding new bars and restaurants to explore.

*Source: SBA, Pacific Community Ventures