Finding Meaning in a Chaotic World
Description
Finding Meaning in a Chaotic World
Facilitated by Dan Cohen, PhD and Emily Blefeld, LICSW
Organized by Peter Arvai and Mikey Siegel
Hosted by Spirit Lake Hermitage: A Sanctuary for Self and Consciousness Evolution
21st century digital technologies, such as iPhones, Facebook, Google and Amazon, have completely transformed the ways we live. Yet these platforms, as revolutionary as they are, can still not unravel the layers of mystery within the human heart. As people fill themselves with ever more information and one-click connections, many still feel a gnawing sense of uneasiness and lack of meaning in their core.
The deep questions about identity and existence, which traditionally were addressed communally by religion, art and culture, are now being explored through direct personal experience. Even as meditation, yoga, plant medicine journeys and indigenous spiritual practices are becoming more popular, there remains a desire to find the best practices for exploring:
Is our life fulfilling a larger purpose?
Can outward successes and inner shadows be merged into a coherent, meaningful identity?
How can we most effectively release inherited patterns of loss, anger, shame, and grief?
On August 16-18, 2019, internationally known experts on systemic psychotherapy, advanced consciousness and inherited trauma, Dan Cohen, PhD and Emily Blefeld, LICSW, together with tech entrepreneurs Peter Arvai and Mikey Siegel, are calling together a small group of visionaries, scientists, educators, healers and tech leaders for a 3-day exploration on how to achieve a love-driven life.
This gathering is not for onlookers or bystanders. It is a deep dive into the unconscious mind led by two field guides with extensive experience navigating in the darkest corners and brightest grounds of human experience. Emily and Dan have deciphered the hidden pathways for uncovering the roots of grief, anxiety and shame and learned how to release them from the source.
Each participant will be asked to come with a statement of desire or intention for their life's highest purpose, a description of the block, burden or restraint that holds them back or weighs them down, and a willingness to open their lives to new possibilities for clarity, joy and connection. Dan and Emily will lead the group through powerful experiential healing processes that are illuminating and life-transforming.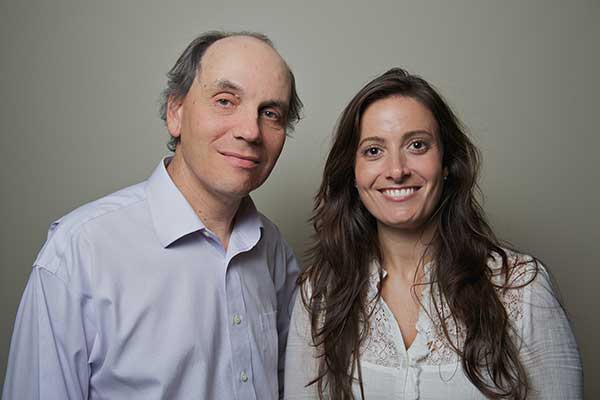 The Facilitators
Psychologist Dan Cohen, PhD, has been a leader at the frontiers of science, consciousness and entrepreneurship for four decades. He is a former Strategic Planning Consultant to the Director of the Los Alamos National Laboratory, a founder of the City of Cambridge (MA) Peace Commission and a highly sought-after trainer who has taught heart-sight methods throughout the US and internationally in 18 countries.
Psychotherapist Emily Blefeld, LICSW is a psychotherapist, trainer, and intuitive who combines her gift-of-sight and knowledge of the hidden pathways of consciousness with scientifically validated clinical modalities, sacred ceremony, and wisdom traditions. Emily helps change-agents, visionaries and entrepreneurs release limiting beliefs, patterns, and habits to open to passion, pleasure, and purpose. Her presentations and experiential processes dismantle the old paradigms, outdated narratives, and ancient codes that hold us back and invoke the process of remembering, awakening, and claiming wholeness.
Together, Dan and Emily share an uncanny ability to guide people through multidimensional levels of consciousness, while staying grounded in the ordinary here and now. This gathering is intended to offer each participant the gift of releasing the remnants of inherited trauma while freeing creative expression, inspiration, meaning and purpose.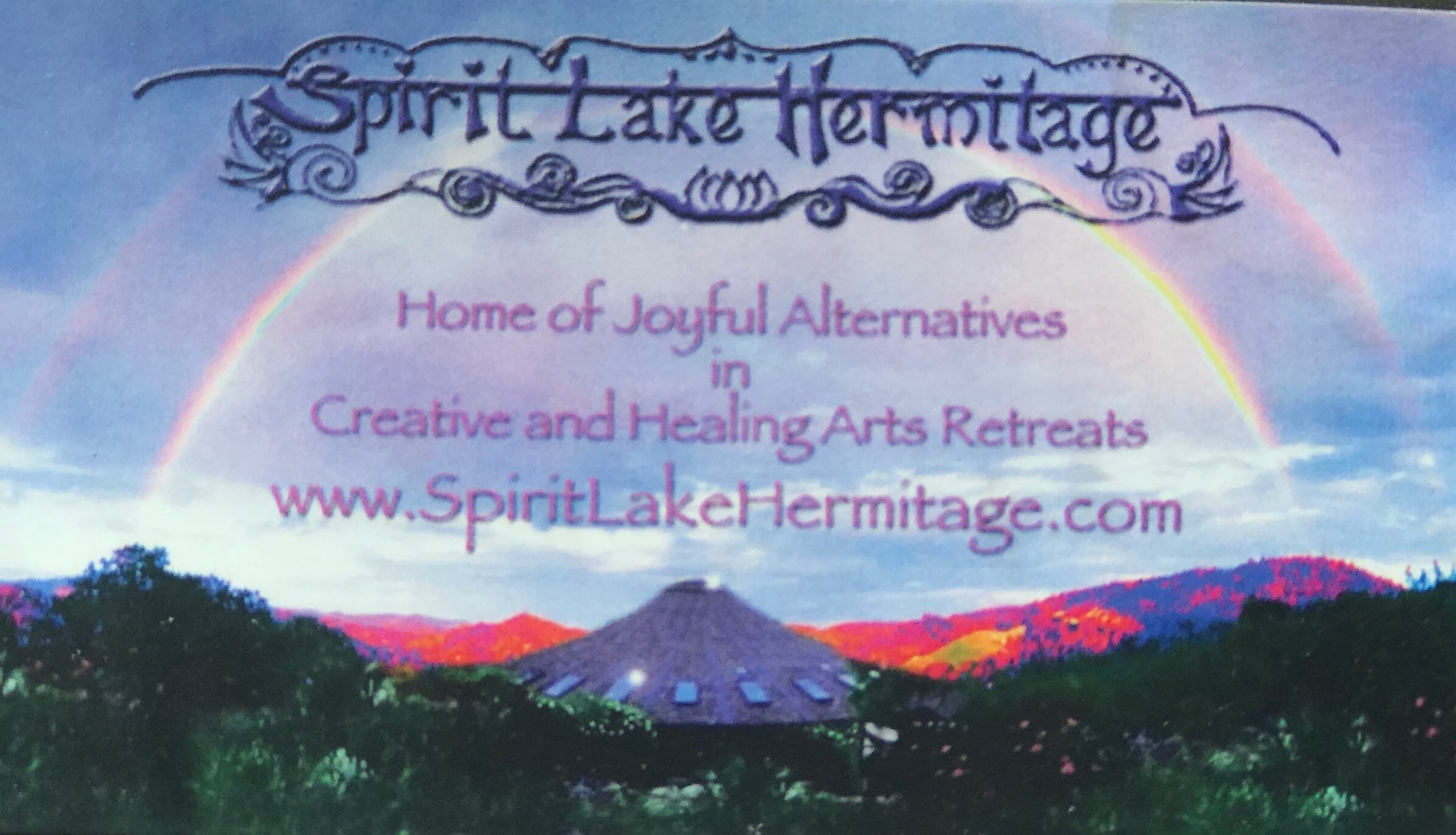 The Venue:
The event will take place at Spirit Lake Hermitage: A Sanctuary for Self and Consciousness Evolution
https://www.spiritlakehermitage.com/
Address: 15515 Joseph Trail, Lower Lake, CA 95457
Event Details:
Friday 8/16/2019: 9:30am - Sunday 8/18/2019: 5:00pm (Expect evening sessions both on Friday and Saturday night)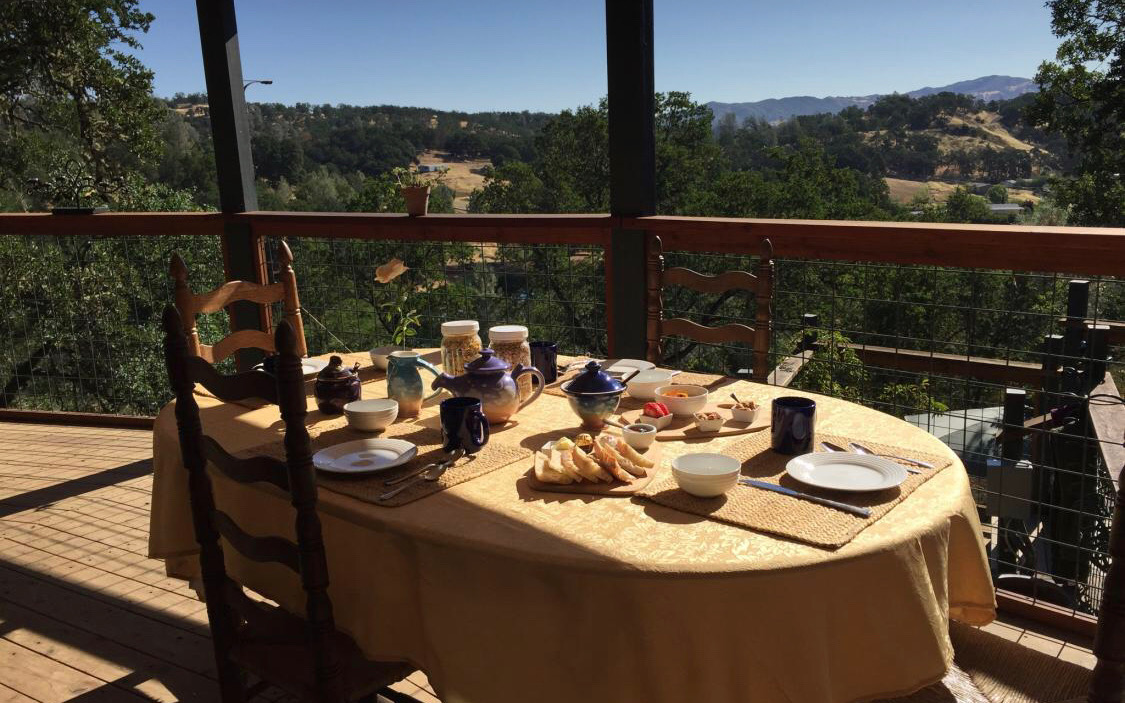 Meals:
Home-cooked, gourmet, vegetarian lunches and dinners catered by Ancha Nitya are included in the workshop fee.
Lodging:
Lodging on-site is available. If you choose to stay overnight, a self-serve vegetarian breakfast is included. Please email Emily Blefeld at emilyblefeld@gmail.com if interested in lodging with us.
Options:
Upper Deck (Outdoors): Four single cots ($40 each night) and one double bed ($80 each night) - all beds are provided with mosquito screen, pillows, sleeping bags, and blankets
Yurt (Indoor): Six single beds - $50 each night - one bathroom, shower, toilet, and kitchenette
There are many local Air B&B options nearby. Ancha recommends the following for those in need of private lodging:
Featherbed Railroad Bed & Breakfast
Bring List:
Water bottle and/or hot drink thermos

Drums, rattles or other instruments

Comfortable clothing