Introduction to the Network Radar - a self-assessment tool for network leaders and everyone engaged in network collaboration
About this event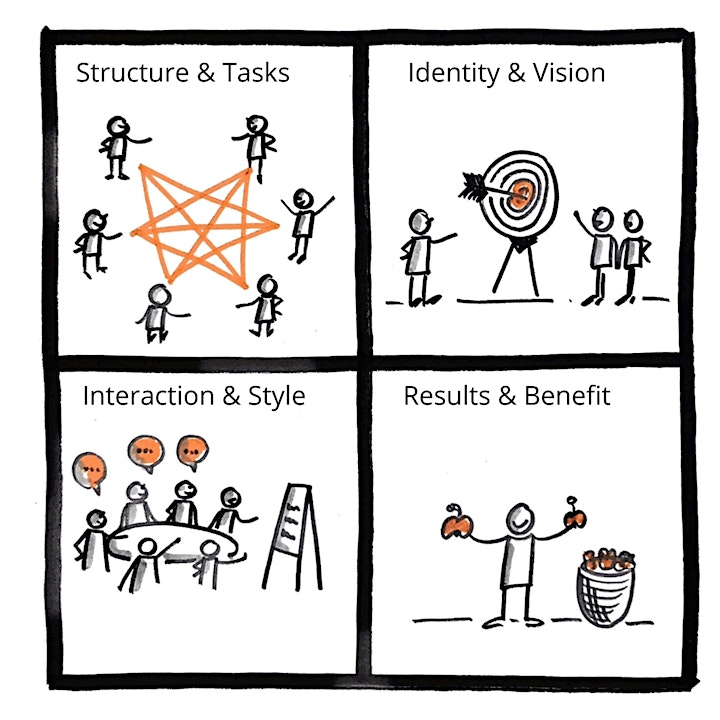 Finding inspiration to boost networked collaboration
Introduction to the Network Radar
Lets meet online on Zoom for 90 mins.
If you want inspiration to boost your networked collaboration, join us for an introduction online workshop on the "Network Radar".
Are you at the very beginning of launching a new network initiative and feel overwhelmed with too many things to think about?
Are you wondering how to bring your network to the next level and boost it for greater learning and collaboration?
Do you feel you are the only one driving engagement and collaboration in your network?
Do you need some ideas and tools to develop, support, guide, facilitate and coordinate your network?
The Network Radar is a framework and self-assessment tool for better understanding how networks work. It supports the visual analysis of your network. It promotes reflection and discussion in the network and helps to better understand how your network functions and how you can build on its potential.
What will happen during the interactive online workshop?
We give you a short overview on the Network Radar
You do a first rough analysis and reflection of your network.
Together we deepen the analysis of your network. You reflect about your discoveries with peers. You will also experience some interactive moments of online collaboration.
Together we come up with possible solutions to challenges faced by the networks and sketch action points.
The online workshop will be Interactive and engaging- each and everyone is active and included. It is also completely practical: Your current and future practice is our point of orientation.
What will you gain
Insights on how your network functions and a basis to compare your network with other ones.
Inspiration for action to boost your network.
Also, you get a copy of the Network Radar Tool to share with your network members and peers.
Preparation needed: In order to make a good use of the Network Radar, you are invited to do a self-assessment of your Network before the Online Workshop. You will get the Network Radar at least a week before the workshop.
Costs: 120 CHF (excl. VAT)
Refund Policy: We will not make refunds, but you are welcome to transfer your place to someone else.
For more information, visit our Website