Description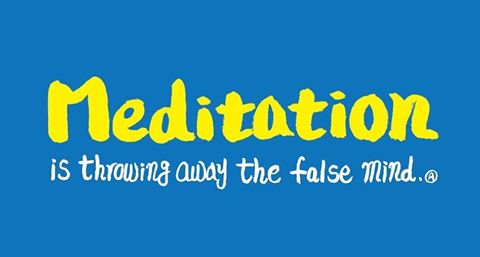 Free Introductory Seminar about the Ortigas Meditation.
We offer information about what MIND is, why we should throw away mind and how to clean mind.
The reason why human must not not do subtraction meditation is the mind of human is that it takes pictures of the life lived into his brain and from inside that picture, tens of thousands of kinds of thinking comes out and that is stress and anguish, so human lives having become a slave of the pictures; that is why we are throwing away and eliminating.

The life we have lived to now is also a picture which is fake. Each person's mind is different because the life lived is different and the thinking is also different. The life lived and the thinking, eliminating those things is subtraction meditation. The reason for throwing away 1, 2, 3, 4, 5, 6, 7 red, orange, yellow, green, blue, navy blue, purple is that the mind of human and the thoughts also are lies which are pictures; there is not a single thing that is right.

Human is incomplete. The reason why is because human lives in his mind world which was formed from his life lived and thoughts. If you throw all of this away and return to the origin and are born again,

you eternally never die.
You know all the principles of the world and
become a completion.
This year also, 4,515 people became complete.
Who wouldn't do it?!

Start right now :D
OrtigasMeditation.org |www.facebook.com/ortigasmeditation
687.1294|0915.254.8986 |ortigasmeditation@gmail.com