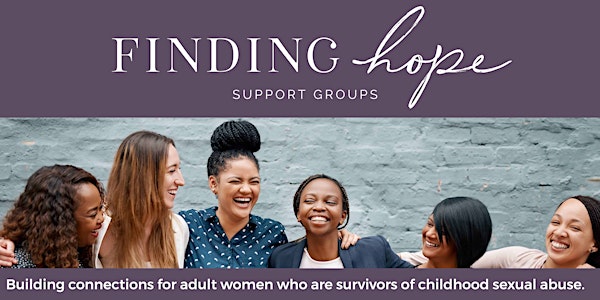 Finding Hope Support Group Canada Informational Session
A presentation about support groups for adult survivors of childhood abuse.
About this event
FINDING HOPE SUPPORT GROUP INFORMATIONAL - CANADA
***Please be mindful that this is NOT a support group meeting.***
Join this informational session to discover how you can become a part of the online support group launching for survivors in Canada. Finding Hope Support Groups are peer-led support groups for adult women who experienced childhood or adolescent sexual abuse.
We look forward to seeing you there!
This content and presentation are designed for:
Survivors interested in becoming a support group leader
Survivors interested in joining a support group
For more information, please email us at FindingHopeCanada@gmail.com
Finding Hope Support Groups Website
SAPREA MISSION
We empower healing for individuals who were sexually abused as children or adolescents through retreats, support groups, and online resources.
We educate and engage parents and caregivers to protect children from sexual abuse through community and online resources.
We drive awareness to motivate individuals to take action against child sexual abuse.
Self-Care Note
This presentation will cover sensitive topics including childhood and adolescent sexual abuse and may discuss other adverse or traumatic life experiences. Please consider if this event is appropriate for you at this time.