Actions and Detail Panel
Finding Grants to Individuals Online
Thu, April 13, 2017, 11:30 AM – 12:30 PM PDT
Description
Learn how to find grants for individuals with the Foundation Center's online grants database.
This hands-on 60 minute introductory session to Foundation Grants to Individuals Online is for individual grantseekers looking for foundation funding.

The searchable online database contains nearly 10,000 foundation and public charity programs that fund students, artists, researchers, and other individual grantseekers.
You can use the database for free at the Community Foundation.

The fast-paced intro will prepare you to return and use the database on your own to find accurate, up-to-date information on foundations that fund:

Educational support—scholarships, fellowships, loans and internships

Students and graduates of specific schools

Arts and cultural support

Awards, prizes, and grants by nomination

International students

Employees/families of employees at specific companies

Research and professional support

General welfare and special needs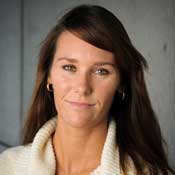 Kim East is the communications associate at the Community Foundation and supervisor of our library and partnership with the Foundation Center, as a Funding Information Networkpartner.