About this Event
Recent statistics show that nearly 48% of Americans have a close family member or friend who is, or has been, addicted to drugs or alcohol. And approximately 1 in 5 adults will suffer with a mental illness during their lifetime. These are alarming statistics and not only a struggle for the person caught in the trap, but also for the family and people who love them.
Addictions and mental illness impact a family's finances, physical health and emotional well being. Unfortunately due to shame or guilt or a desire to protect their loved one, many families suffer in silence. This deprives them of the support and answers they so desperately need. It becomes too much for most of us and the fabric of the family begins to unravel.
The Bible tells us that there is a battle being waged against us, determined to cause divisions, fear and doubt. God gives us instruction on how to stand against the attacks, how to call on Him for strength, and how to hold onto hope. We don't have to go it alone. Finding others who understand the journey can lessen the load and infuse it with encouragement.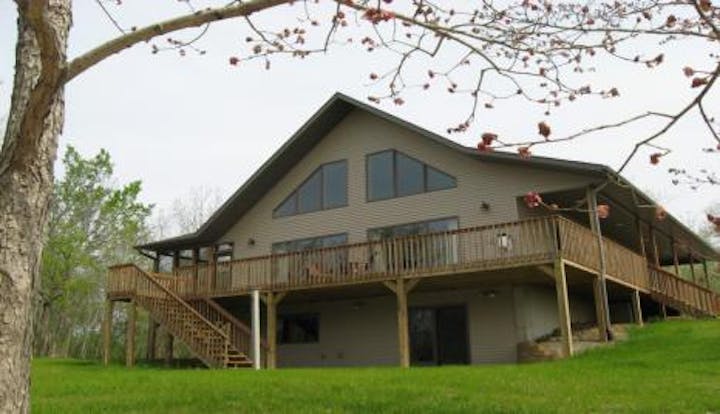 We invite you to come away for the weekend to a place designed for rest and rejuvenation. A place where you can connect with each other and others trying to find their way on this unfamiliar road.
We will offer established materials that guide you through a Christ centered approach to responding to your loved one, and equipping you for the spiritual battle in front of you.
As you enter Shepherd's Inn, you are welcomed into a spacious great-room with large windows and natural light. This 3 level house has six bedrooms each with its own private bath. Five bedrooms are furnished with a queen bed and one bedroom has two twin beds. There are gathering areas on main and lower levels while the upper loft offers a casual study corner.
A large wrap-around deck joins a screened-in porch enabling guests to sit and enjoy nature sights and sounds. There are wooded trail nearby, and several quaint small towns to explore.
All meals, except Saturday dinner, will be provided. Saturday afternoon and evening will be free time to go into town and enjoy the local restaurants, or bring something back to the house to prepare for yourselves.
Take a few minutes to view this video which is an introduction to the program we will be using for the weekend.