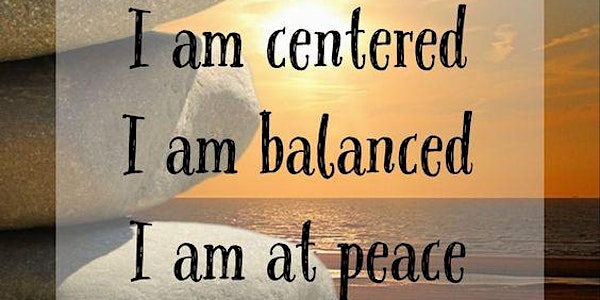 Finding Balance and Peace- A workshop for self care in challenging times!
Join us as we explore: breath work, meditation, affirmations, mindfulness, chair yoga , mudras and more!
About this event
A trauma informed perspective asks us to view ourselves and others with compassion and curiosity rather than judgment or pressure.
We will move and breathe consciously, we get in touch with emotions or sensations that are uncomfortable and that we've managed to avoid. We not only explore the physical postures but we look at the mind-body connection. Combining yoga, breath techniques and other holistic therapies to help loosen the emotional and physical tightness in the body.
The intention is to find peace, hope and stability during a time when that is missing. To allow participants to surrender in order to let go of pain and reconnect to love and the gift of life.
Modalities explored will include:
Meditation
Affirmations
Mudras
Gentle postures
Breath work
All participants are invited to participate to their level of comfort with no pressure to join the discussion or the experiential portion of the workshop.
Participants will be supportive of others decisions and respect their choices. The space created will be safe, empathetic and compassionate to share personal journeys while focusing on healing and hope for the future.