Actions and Detail Panel
Find Your Voice!
Thu, April 27, 2017, 9:30 AM – 2:00 PM EDT
Description
What parts of your life would you like to overhaul? Your health and wellness? Your mental and emotional wellbeing? What about your business and work life?
Sure, you could spend weeks, even months, going to workshop after workshop, each one with a narrow focus on just one tiny aspect of your life, or you can join me and my expert guests for the Radical Rejuvenation Workshops and revitalize your body,mind and work life holistically.
Every piece of your life works together to help you find balance.
Your seasonal whole-life overhaul
This is for you if…

• You want to revitalize your physical, mental, emotional, and even career, health, and wellbeing.
• You want to create harmony between all areas of your life.
• You want to learn from experts in the fields of leadership, mindfulness, and Extraordinary Living.
• You want to enjoy good food, learn to make more money.
---
Once you find your voice and use it to make better choices in all areas of your life, living a healthy lifestyle and working on finding your inner strength and soul, you suddenly start to make more money, achieve greater health and increase your impact in the world. You begin to renew your health, feeling happier, more filled with joy, and closer to the true person you really are.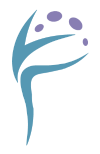 ---
Join us on Thursday, April 27, 2017, at The Tower Club for this incredibly powerful, holistic workshop that will change the way you see food, business, mental wellness, emotional stability, healthy living and so much more.


---
Indulge your taste buds while you...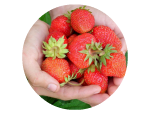 Learn to make more money
Find out how to achieve greater health
Increase your impact on the world
---
MEET THE EXPERTS
KATIE NELSON really loves sales.

While it is true that emulation is the highest form of flattery, you will get nowhere fast in the sales arena if you are pretending to be someone you're not. Utilizing your subject matter expertise in your business, with the passion that only you can provide is what reels in the money. In this portion of "Finding Your Voice" you will walk away with a different perspective on how you, using your own voice, are the perfect salesperson for your business!

Takeaways:
The most efficient way to start a client relationship

Your 2 most profitable selling assets

3 most impactful places for your voice in the sales cycle
DORRI C. SCOTT has truly found her voice.

Everything Communicates! Join Publisher Dorri C. Scott as she shares the power of finding YOUR voice. We will focus on spoken and unsaid messages including but not limited to print, social media, and speaking – YOUR story for success.

Takeaways:
Be introduced to the 5 social agents - What they are, Where they come from, and how to align your voice to communicate effectively

Learn how to best use media to empower, educate, and send your message with integrity to audiences you connect with. Growing your client list is the goal!

Identify ways to build, boost, and brand YOUR story, voice, and vision with for bottom line success
MEET YOUR HOST
ELAINE GIBSON lives in the world of Extraordinary Living and understands that your voice is a reflection of your soul.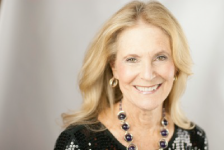 Elaine Gibson is a cancer victor and the creator of the Extraordinary Living program, which focuses on recreating your life, health and wellbeing from the ground up. She believes in the power of intention to make things happen and will share her secrets for shedding excess weight, fighting and beating diseases, and counteracting the terrible effects that modern living has on our bodies, minds and relationships.
Cited as One of the Top 10 Most Inspirational Natural Cancer Survivors by Extreme Health Radio (#4), she is proof that lifestyle matters. Having beaten Stage IV Cancer without traditional protocols, Elaine shares her hard-won lessons so that you can lose weight, have more energy and take charge of your life so that you can look and feel better than ever. Once she began making healthy changes she lost 28 pounds and dropped 4-5 sizes.

Takeaways:
Find Your Voice and use it to stand up for yourself

Learn easy tricks to help you eat healthfully in any social situation

Discover simple steps you can implement today to create your Extraordinary Lifestyle
The Extraordinary Life is there for the claiming, and Elaine will guide you through losing weight, increasing your energy, finding clarity in your thoughts, focus and concentration, boosting your immune system, and rediscovering your true self. As Elaine says: Let's Make Extraordinary the New Normal!
---
Join me and my two expert guests, Katie Nelson and Dorri C. Scott on thursday, April 27, 2017 at the Tower Club and welcome Extraordinary Health, Extraordinary Business and Extraordinary Life!
---
MEET OUR SPONSORS