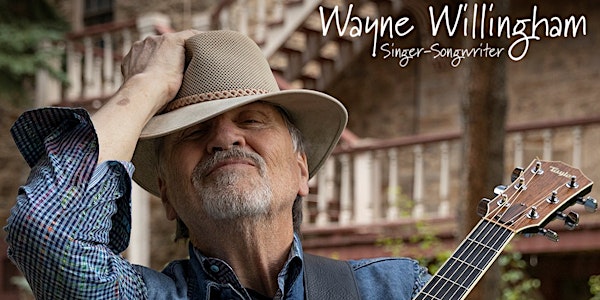 Find Your Muse Open MIC featuring Wayne Willingham
ALL AGES
Hosted by the one and only Erik Button
Charlotte's longest running and #1 Open MIC
When and where
Location
The Evening Muse 3227 N. Davidson Street Charlotte, NC 28205
About this event
Doors 7pm; Signups 7:15pm; Showtime 7:30pm.
2 songs or 10 minutes maximum (all originals preferred).
5 Comedians per night. To schedule, contact Charlotte Laughs Tonight on Facebook.
ABOUT OUR FEATURE - WAYNE WILLINGHAM
After 27 years as a full time musician, Wayne Willingham walked away. He'd already done it all; road shows, backing major artists, session work, cabarets, honky tonks, dive bars, you name it. But it got old, as things do. It was time to move on, and he did to a rewarding career in technology. Then eighteen years later, someone handed him a guitar...
So, he's back, redesigned as a singer-songwriter. He writes for one artist: Himself. He writes songs to perform and record. It's his sound, his soul, and his muse. Story songs like movie plots, tender love songs, some funny, others serious. His fifth album, "Temptation Row" released in May 2022, is getting radio play across the country and Europe.
This is Wayne's artistry. Hopefully, he won't walk away again. Wayne now tours the country on the listening room / coffeehouse circuit. It's not for money or applause, but for self-expression. It's to share his music, visit old friends and make new, and appreciate life. This time, it's personal. Wayne's mantle holds several songwriting awards and commendations. In 2018, he was recognized by Nashville Songwriter's Association as "One to Watch", in recognition of "The Ring", title song of his third album. His song, "All That Matters", written in response to the El Paso shootings, was selected for the 2019 compilation album "Songs for Social Change", distributed by the Renaissance Artists and Writers Association. So keep watching.