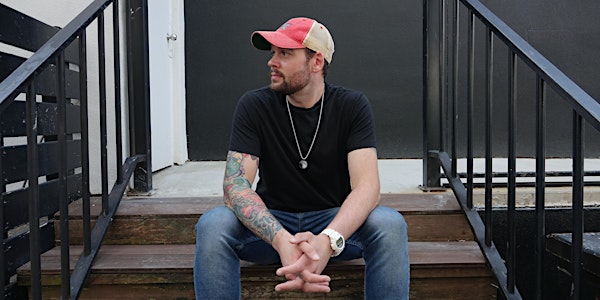 Find Your Muse Open MIC featuring Aaron Chance Wilson
Hosted by the one and only Erik Button
Performers
Aaron Chance Wilson
You and your great talent
Location
The Evening Muse
3227 N. Davidson Street
Charlotte, NC 28205
Charlotte's longest running and #1 Open MIC
About this event
Doors 7pm; Signups 7:15pm; Showtime 7:30pm.
2 songs or 10 minutes maximum (all originals preferred).
5 Comedians per night. To schedule, contact Charlotte Laughs Tonight on Facebook.
ABOUT OUR FEATURE - Aaron Chance Wilson
Dubbed "Folk Rock with a Country Twang," Aaron Chance Wilson is a songwriter/musician native to the piedmont area of North Carolina. Raised on Classic Rock, Country, and 90s Alternative, 'AC' Wilson has crafted a unique sound that draws influence from all corners of the musical universe.
Whether playing to a sparse few or a full crowd, Aaron has the ability to make everybody feel like one of the gang. Stream album 'New Frontier' and you'll find yourself tapping your feet, clapping your hands, bobbing your head, or a groovy combination of all three.