Find Your Hidden Light: 8-Week Creative Writing Circle for BIPOC Women
8-week creative writing circle for BIPOC women
About this event
Join Rev. Patricia for an 8-week prompt-based creative writing workshop for women who identify as Black, Indigenous, Person of Color (BIPOC). Connect with an intimate group of 6 to 8 women on a journey of discovery and self-expression while you develop or strengthen yourself as a writer. Women writing together in a BIPOC community offers the freedom to write about anything you want without feeling restricted in any way. Write about all of it. The grief, joy, pain, confusion, curiosity, love, sex and beauty of life.
This workshop is for new or established writers of any genre. Rather than teaching you how to write, the workshop offers a casual, open and non-judgmental space to discover the stories inside, experiment with creative self-expression and connect with your light. This is a nurturing and healing space!
No prior writing experience is needed.
The workshop is facilitated using the Amherst Writers & Artists Method. A key difference between this and other workshops is that all writing is treated as fiction. You are invited to read your writing out loud, but that is optional. To support you to build confidence in your writing, only positive and encouraging feedback is given.
To ground ourselves, we'll start with breathing exercises and meditation to release stress and tension before we write.
Meeting dates are 7/12 to 8/30 from 6pm to 7:30pm EST.
Please contact me if finances are a barrier.
Not ready to commit to an 8-week circle? Try a 1-hour workshop on May 22nd, June 5th, June 19th, July 17th and August 21st. These are by donation.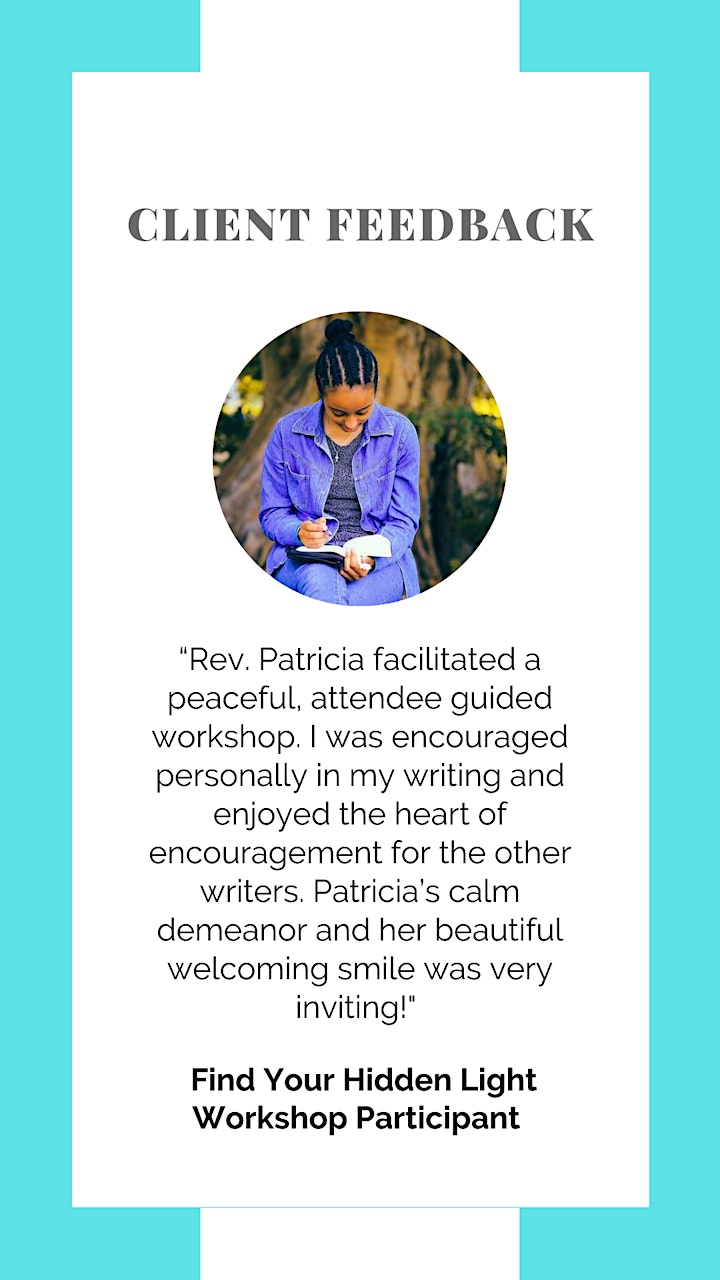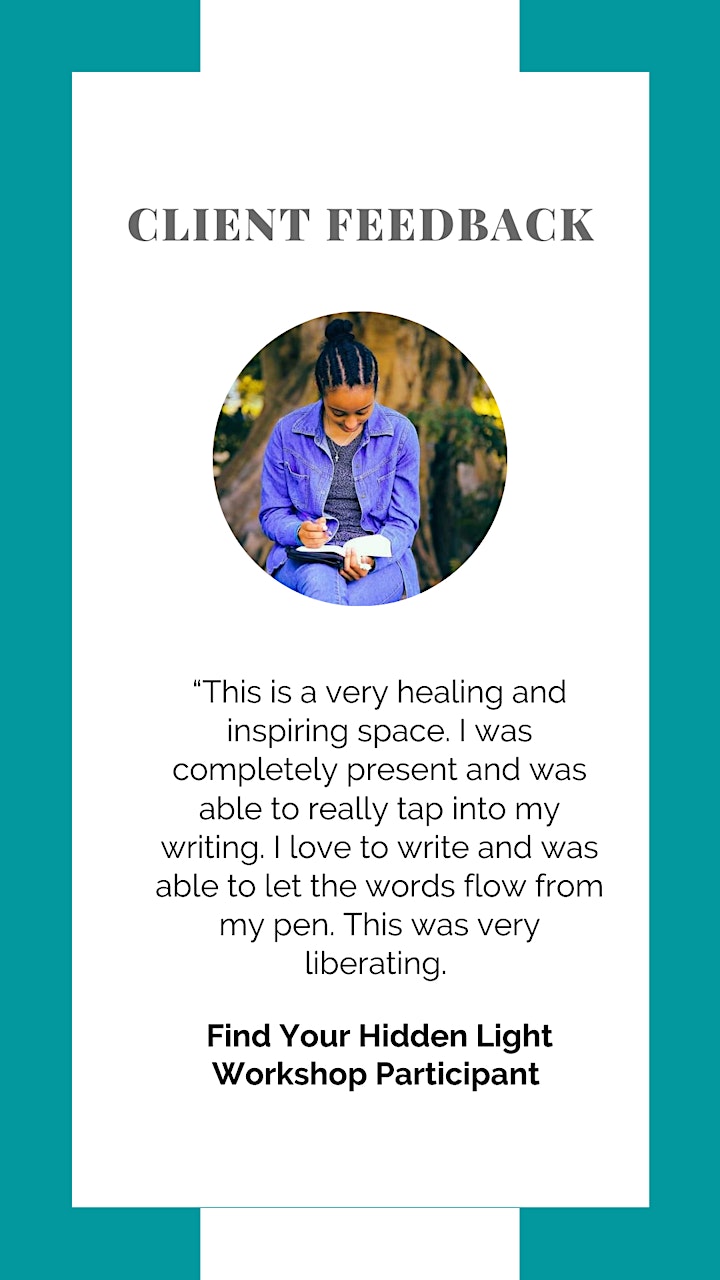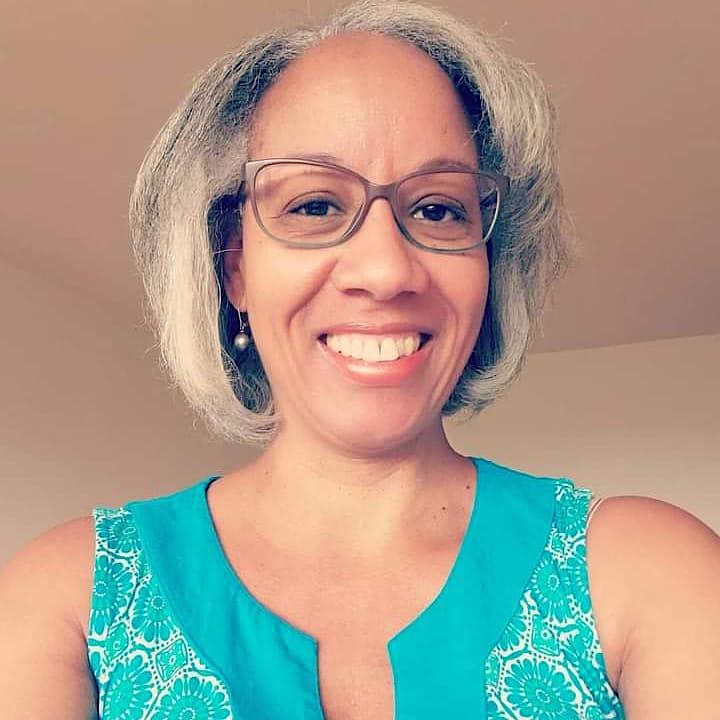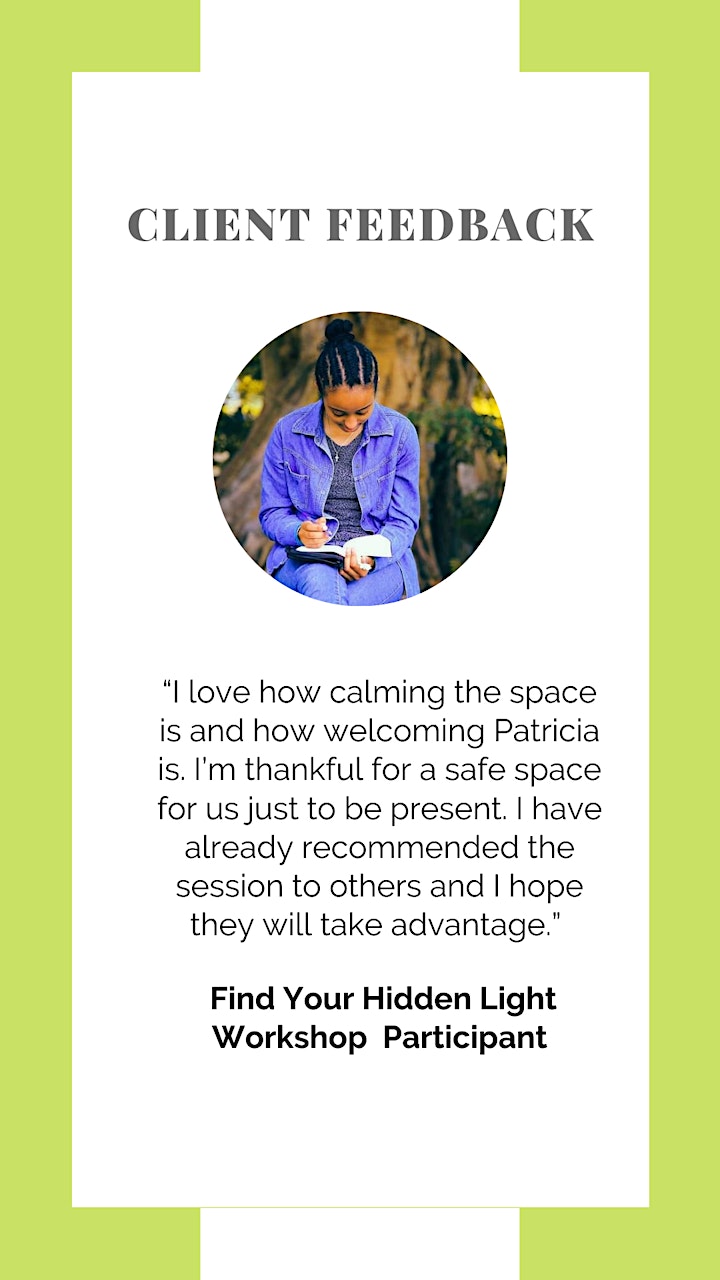 Date and time
Location
Refund policy