Find your Future: Key Small Biz Trends for 2011

Wednesday, January 19, 2011 from 1:00 PM to 2:30 PM (EST)
Event Details
As the old saying goes, out with the old and in with the new! With 2010 behind you, the future looks bright, but as a small business owner, what are some key trends you should stay on top of? What sorts of initiatives can put you above your competitors? And ultimately what can you do to increase business in 2011?
Join Network Solutions for a #Netsol Tweet Chat on January 19th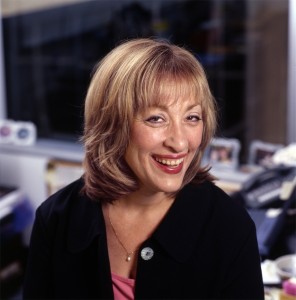 from 1-2:30 EST with Rieva Lesonsky, nationally recognized speaker and expert on small business ownership. The CEO of GrowBiz Media, Lesonsky is the author of Get Smart and the best-selling Start Your Own Business. She spent 26 years at Entrepreneur magazine and is a regular on MSNBC's "Your Business" program. In addition, she contributes to top small business blogs including, AllBusiness, OPENForum and AOL Small Business, and serves as Editor for Grow Smart Business.
Rieva Lesonsky (@Rieva) will take you through the key trends you need to understand to stay ahead of the game in 2011. You will leave the tweet chat understanding:
-       Demographic Trends
·         What are the key markets you should engage with in 2011?
·         The 3 B's for a successful 2011-- babies, boomers and brides…
-       Internet Trends
·         Do you have a website? Surprisingly, only 54% of small businesses do. If you've made that plunge, it's time to take a look at cloud computing and mobile as key online tools for 2011.
-       Trend Spotting
·         How can you identify overarching trends and still reach your target market?
·         What are some tips on how to trendspot for yourself to become better aware of your audience's needs?
During the tweet chat we will also be giving away copies of "The Big Book of Social Media Case Studies, Stories, Perspectives".
WHAT: #NetSol tweet chat on trends in 2011 to consider for your small business.
WHERE:http://tweetchat.com/room/netsol
WHEN: Wednesday, January 19th 1-2:30 EST
HOW: Log in to Twitter and follow the hashtag #Netsol
Please Note: This chat occurs online, not at a physical location.