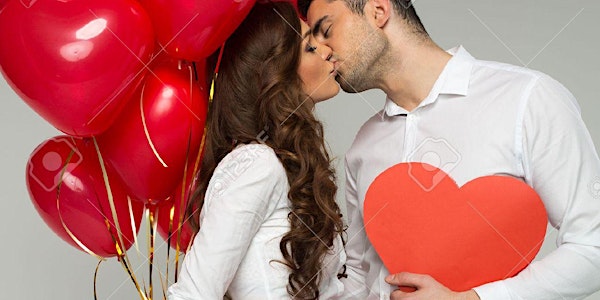 Find Your Compatible Valentine: Asking the 4 Magic Questions: ZOOM
Would your like to find your Compatible Valentine? Learn the 4 Magic Questions for love/ meet sexy singles. Your compatible match awaits!
When and where
Location
ZOOM: https://us02web.zoom.us/j/88591043977?pwd=V2JEajAzbFY4MTRicHhraXU3WFVOZz09 po box 40 Alhambra, CA 91802
About this event
Would you like to find a true Valentine for Valentine's Day? In our world of numerous dating apps and sites, it often seems like an almost impossible task to sift through all the pretenders and find the true love contender.
Now, there's a new way to find your compatible soul mate, utilizing the power of LoveTyping—applying the powerful Myers-Briggs personality system to love and dating.
JOIN US FOR OUR FREE ZOOM SINGLES TALK AND MIXER:
REGISTER AT: https://us02web.zoom.us/j/88591043977?pwd=V2JEajAzbFY4MTRicHhraXU3WFVOZz09
In this fun talk and mixer, you will learn:
*How to Ask 4 Magic Questions to Instantly Identify Your Most Compatible Match
* Where to Meet Your Compatible Type
* How to Break the Ice and Attract their Interest
*How to Develop a Lasting and Loving Relationship With the Love of Your Life
Discover Your LoveType (Myers-Briggs romantic style) and the best match for you.
Which one are you?
INFP: Idealistic Philosopher: "Love is the perfect place: quiet, peaceful and kind."
INFJ: Mystic Writer: "Love is in my mind, heart, and soul."
ENFP: Social Philosopher: "Love is mysterious, inspiring, and fun."
ENFJ: Growth Teacher: "Love is being consumed by my loved one."
INTP: Scholar: "Love is just another idea."
INTJ: Expert: "Love can be analyzed and perfected."."
ENTP: Innovator: "I invent love in my mind first."
ENTJ: General: "Love is enhanced by power, influence, and achievement."
ISFJ: Caretaker: "Love is a goal worth sacrificing for."
ISTJ: Administrator: "Love is based on duty and responsibility."
ESFJ: Dutiful Host: "Love is based on serving others."
ESTJ: Traditionalist: "Love is grounded on the rock-solid values of family, tradition, and loyalty."
ISFP: Gentle Artist: "Love is gentleness, nature, and devotion."
ISTP: Craftsperson: "Love is action."
ESFP: Performer: "Love is savoring and reveling in the passions of now."
ESTP: Wheeler-Dealer: "Love should always be exciting and stimulating."
On this day, you will have an opportunity to practice the 4 Magic Questions and meet like-minded individuals, and perhaps, even meet your 2020 LoveType Valentine.
See you at the Compatible Valentine Event!