Description
Leap into the New Year and a New Career!
Studies show that 87% of people are disengaged at work, but it doesn't have to be that way.
You probably already know that happiness is a choice, but being happy at work is complicated.
So how do you determine which choices will truly make you happy?
There are so many different factors - your relationship with your boss, your coworkers, the fulfillment you feel (or don't) in doing your day-to-day tasks, your alignment with your company's mission and values, and so much more.
What would happen if you didn't change anything and were exactly where you are today in 1 year?
How about 5 years? 10 years?
Most of us have felt frustrated, unhappy, or even stuck. And we often know what we don't want but aren't sure what we do want.
And that is tough.
But, often, it doesn't have to be tough as we are making it - especially if we knew exactly what we needed to change in order to be happy at work.
This brilliant—and brilliantly simple—infographic shows that happiness (at work or otherwise) really does come down to the choices we make.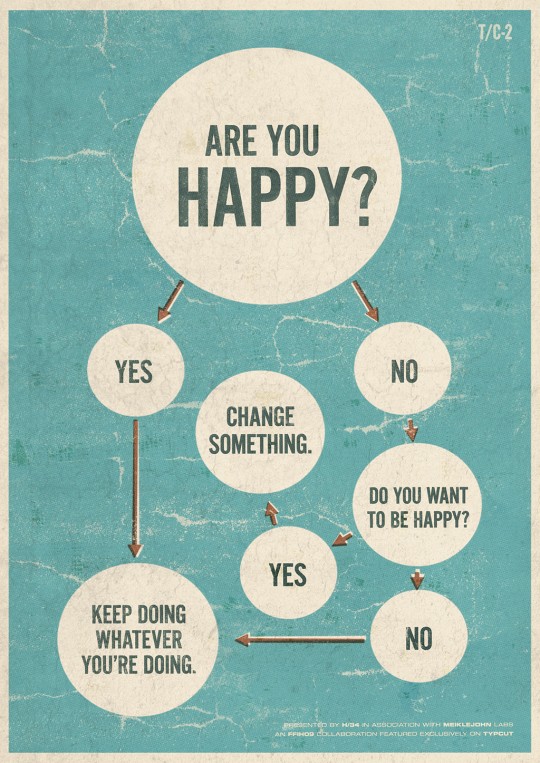 Join Discover U: The Career Happiness Project for this FREE webinar on Wednesday, January 17 to learn the formula you need to find your own Career Happiness, and then make the choices that will get you where you want to go in 2018.
Isn't it time to be Happy at Work?