Description
Think you could be doing something more exciting with the 40 hours a week you spend working, but not sure what to do or how to transition?
The first step to doing work that matters is figuring out what you want. Sounds simple enough, but we usually don't have the time or the tools to find a clear answer. Figuring out what we want from our career requires

action

.
Ready to take the first step towards finding a fulfilling career? Figure it out during this session, full of practical & interactive exercises.
Takeaways:
• Learn what the steps to transition into a career that matters to you are
•
Identify which "ingredients" your ideal career should be made of
•
Gain insight into what's blocking you from taking action


---
About the Speaker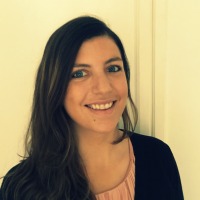 Marlene is a career coach and the founder of Career Revolution; a platform for 21st century professionals & entrepreneurs who want to do work that matters.She understands first-hand how hard a career transition can be. In 2012, she left her corporate job in the FMCG industry and went travelling around the world for a year. Now, her mission is to empower more professionals to transition into a fulfilling career. She strongly believes the world would be a happier & healthier place if more people had fulfilling & passionate careers.
---


Feedback from previous session
Amelie shares what she liked about the event we hosted last December: