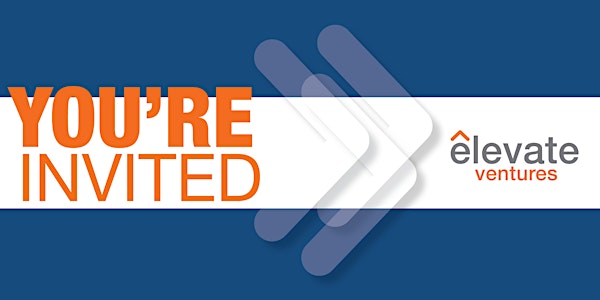 Find the Perfect Match: A Co-Founder as Passionate as Me
Starting a company is a big deal, but perhaps an even bigger deal is finding a co-founder or core executive team member as passionate as you
About this event
Starting a company is a big deal, but perhaps an even bigger deal is finding a co-founder or core executive team member as passionate as you. The search may start with leveraging your own network and attending networking events, but what do you do if you don't have much luck with either of those? Our set of panelists will discuss their experiences with finding the right person for a given position, some tips and tricks they either used, or would recommend startups use when budget is a major factor, and share advice for searching for the perfect co-founder or core executive team member.
Want to learn more about Incentives for Attracting Top Talent? Register for the webinar on April 26!
Panel: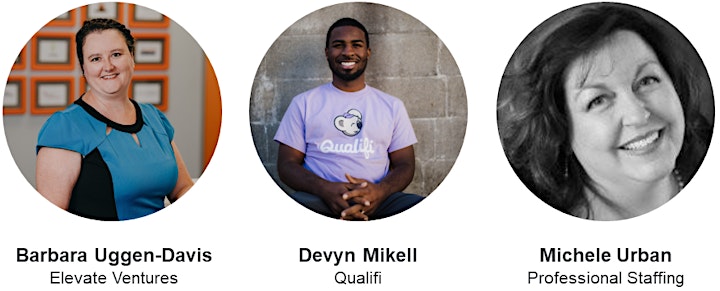 Barbara Uggen-Davis, CPA, CMA - Moderator
Barbara Uggen-Davis is the Chief Financial Officer at Elevate Ventures. Barbara has over 30 years of experience in operations management, accounting, and human resources for startups, small business, and non-profit. She is an active community volunteer, serving as the Treasurer for Footlite Musicals and volunteers in several other area non-profits in the areas of disability and disaster services. Barbara volunteers on the executive committees of the boards of directors for the Institute of Management Accountants Indianapolis Chapter and Lincoln Trail Regional Council, having held positions of Chapter President, Chapter Secretary, Council Treasurer and Council Vice President.
Barbara holds an MBA in Business Management and Business Information Systems from City University with President's Honors for Meritorious Scholastic Achievement and holds a BA in Business Administration with an Accounting Concentration from the University of Washington. In her spare time, she enjoys reading, travel, playing with her two dogs, and sitting in the front row for the abundance of great live theater in Indianapolis.
Devyn Mikell is the Co-Founder and COO for Qualifi, a SaaS platform powering the fastest phone interview experience in the world. Heading up Customer Success at Qualifi, Devyn helps recruiting leaders think strategically about hiring their best people in the fastest time. Prior to Qualifi, Devyn spent time operating and hiring in the Food & Beverage industry, as well as the Healthcare industry. Outside of recruiting, you can talk to Devyn about coaching track & field, gaming and movies.
Michele Urban has over 20 years of Professional Staffing & Recruiting experience in Indiana. She is recognized as an industry SME after having established a lifelong career in the recruiting and sales fields. Her alma mater is Saint Mary's College, Notre Dame, IN where she earned a Bachelor's degree in Political Science & French. After a career in higher education recruitment and sales/marketing, Michele and her family relocated in 2001 to Indianapolis, IN, where she began her career as a headhunter. Since that time she moved into management for temporary and direct hire professional staffing and recruiting, earning numerous awards and recognition for both industry expertise and community involvement.
Outside of work, Michele enjoys socio-political discourse. Together, she and her husband enjoy watching political documentaries and engaging in healthy philosophical debates about worldwide issues of the day. Michele is also a rabid college football fan. (Team: Notre Dame)