Find Real Estate Deals in 6 Minutes Around NYC, Long Island, Westchester, N...
Description
The B.E.S.T. Team will be training our Real Estate Investment teams on how to find real estate deals in the New York City, NJ, CT, Long Island, Westchester and more... We will also cover how to analyze a deal and use the Renatus IOS system to find deals anywhere in the country. If you apply yourself, you will leave this training with the opportunity to write an offer that day.
Our team will take you through the initial steps of a real estate transaction from finding a real estate deal and analyzing a deal. Learn how he fired his boss back in 2005. Would you like to do the same thing?
Here are a few things that you will learn...
Keywords for finding motivated sellers

Websites to find Real Estate Deals

How to Analyze a Deal (Properly)

What are you back strategies?

Creating offers

And so much more...
Get registered ASAP... Team Members will register in their back office. If you are guest, register here, or contact the person who invited you.
We typically find between 85 and 136 deals in 6 minutes. One of our students got someone to hand over the keys to their house at this training. Don't wait to get registered.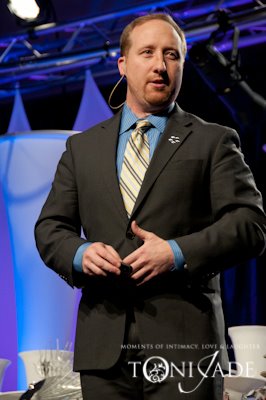 Meet our B.E.S.T. Team director Hugh Zaretsky.
Hugh Zaretsky is a real estate investor, entrepreneur, author, and trainer. He describes himself as someone who "took the long road" to real estate investing after enjoying much success in his corporate career. He has trained over 10,000 real estate investors across the country.
Hugh began his professional career consulting for Fortune 500 financial services companies. Next, he joined a global leader in the photo industry, rising to the top as one of the youngest directors in the company. While there, he became an expert on commercial real estate transactions. He made presentations to Wall Street analysts, executive committees and senior management teams. He successfully negotiated global technology deals with Dell and Microsoft to save the company over a million dollars per year. Hugh also helped lead the technology team to win CIO magazine's award as one of the Top 100 Agile technology teams for 2004.
In 2005, Hugh left the corporate world for good to launch his own real estate investment and consultant business. Since then, his companies have invested in projects all across the United States and overseas. In 2008, he helped launch an asset-based (hard money) lending company that lends in the NY tri-state area. Currently his companies are involved in all types of real estate transactions, from single family homes to land and condo developments. Hugh helped launch Renatus in 2011. His team has completed many different real estate transactions including acquiring 186 units in an 18 month time frame.
Hugh is a graduate of Binghamton University Watson School of Engineering, where he received a degree in Computer Science. Coming from three generations of teachers, teaching and speaking are in Hugh's blood. He is a certified continuing education instructor in New York, Texas and Florida, and has trained thousands of real estate investors and entrepreneurs all across the United States. Hugh's real estate and other businesses have given him the freedom to travel to all 50 states. He believes, "Shoot for the Stars and if you only get half way there you will land on the moon."
Hugh is very close with his family, including his nieces and nephew. He is an avid sports fan and soccer player. In 1996, he was invited to try out for the US Olympic Team heading to Atlanta. A true entrepreneur at heart, Hugh even found a way to get people to pay him to run. One of his philosophies is "You can always Quit, so why Quit now!"
Team Members Register in your back office TODAY! Guests register here, or contact the person who invited you.
#entrepreneur #realestate #realestateinvesting #findmoney #funding #income #financiallyfree