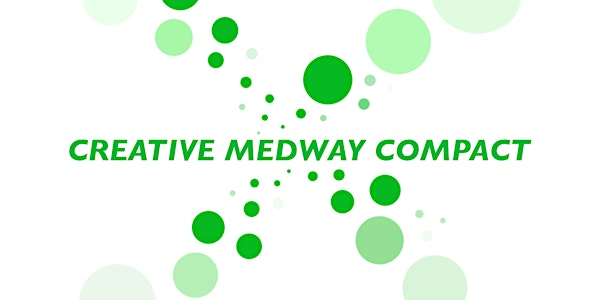 Find out about bemix's supported internships for the creative sector
Interested in offering a work placement to support a young person with learning difficulties and/or autism begin their career?
About this event
Join Creative Medway and bemix to find out about how you can support a young person to begin their career in the creative sector.
bemix is a social enterprise/CIC and Specialist Post16 Education provider that supports young people (16 - 24) to gain independence and find work, through the Supported Internship and Preparation for Employment Programmes. They work with a variety of local businesses to job-match staffing needs with young people who importantly, really want to work in the creative sector.
Mark Rose (Employer Engagement Lead) and Nipa Islam (Senior Work Coach) will introduce bemix's work and outline opportunities for creative sector organisations and freelancers to support young people with learning difficulties and/or autism through year-long supported internships and Preparation for Employment work placements. Hear from a cultural sector employer who has offered placements and a young person who participated in the programme with a creative company.
The event is open to anyone interested in bemix's work or who is considering supporting a young person to begin their career in the cultural sector and will include a Q&A and discussion.
This session is part of Creative Medway's series, meeting strategic organisations across Medway and the surrounding region.
Zoom link
https://us02web.zoom.us/j/83873483481?pwd=RUlmeUZHaWpOK1VPS2V5Ym9qTnNpUT09
Meeting ID: 838 7348 3481
Passcode: 172385
Access and recording
The session will be closed captioned. If you have any additional access requirements, please get in touch at hello@creativemedway.co.uk and we would be happy to accommodate.
The session will be recorded, if you can't join us but would like to watch back, get in touch.
Future sessions
We are organising these open sessions to welcome anyone who would like to find out more about Creative Medway as it evolves and grows and to see how it can collaborate with and support new and existing organisations, forums and opportunities.
If you have an idea for a session or there is a project you would like to discuss or know more about, please get in touch with hello@creativemedway.co.uk.
Find out more
To find out more about Creative Medway and Medway's 2020-2030 Cultural Strategy and join our mailing list to be sent information about future sessions: www.medwayculturalstrategy.co.uk
To find out more about bemix or discuss supporting a young person: https://www.bemix.org/employers