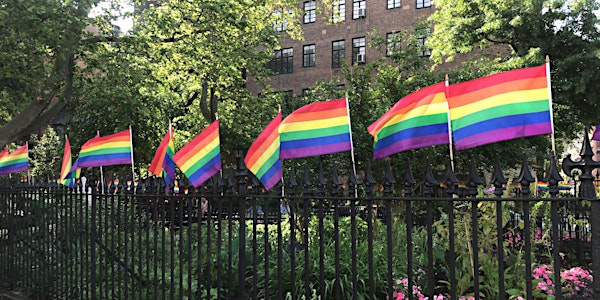 Find Love Beyond Boundaries With Breathwork, Reiki and Sound Healing
Join us in this safe and magical container for a transformative journey dedicated to finding pure love for ourselves and others
When and where
Location
Future Generations Center for Healthy Families 3355 Fourth Avenue San Diego, CA 92103
Refund Policy
Contact the organizer to request a refund.
Eventbrite's fee is nonrefundable.
About this event

My soul honors your soul. I honor the place in you where the entire universe resides. I honor the light, love, truth, beauty and peace within you because it is also within me. In sharing these things we are united, we are the same, we are one. - the meaning of the mantra Namasté
June is Pride Month 🌈, a tribute to those who were involved in the Stonewall riots. Thanks to them there have been big changes for the LGBTQIA+ community. June 12 in particular is also National Loving Day, the anniversary of a historic court decision for interracial marriage, when Love is celebrated beyond race and color.
Join us in this safe and magical container🔮 created by three queer folks for a transformative journey dedicated to finding pure love for ourselves and others. We will support you in peeling back layers within yourself to find radical acceptance and self-love for your truest Self. We will be accompanying you through a grounding meditation and a tender yet powerful breathwork practice, offering journaling prompts and bathing you in sweet healing sounds while offering Reiki, to help you heal your wounded self, radically accept and love yourself, come into your wholeness and reclaim your power ✨. ​​
Meditation will allow you to feel centered, grounded and safe. We will be dropping deeper to our bodies and putting ourselves in the moment. We will create a sacred space to allow ourselves to show up fully, exactly as we are, and hold our sensations, feelings, thoughts and emotions with deep compassion and unconditional acceptance. It will leave you with a deeper sense of presence and peace 💫.
Breathwork is a really powerful tool that lets you release things on the deepest layer of the unconscious mind. It allows your limbic and primal brains to do their thing and gives your cortical brain a break. Then all those things that are stuck deep in your body can start moving gently and slowly. It will help you elevate your emotional state and uplift your spirit 🧚🏼.
Reiki is a Japanese healing modality that uses gentle hands-on touch, to facilitate deep relaxation and remove energetic blockages. It is usually accompanied by visions and messages which can further inform the direction of your healing journey. It will leave you feeling relaxed, centered and in peace 🌟.
Healing sounds bath facilitates a deep ultrasonic massage of the entire body, all its organs, all the way down to the cellular level. It helps bring the brain to alpha and theta waves, helping you to relinquish erratic chatter of the mind, experience deep relaxation, wholeness, profound sense of inner silence and dream-like states. It will enable you to release stress, worry, and anxiety from your body and nervous system 🌸.
You might want to bring crystals or bottled water for charging. Please bring a yoga mat, a blanket, pillow(s), and anything to make you feel comfortable.
We will be donating 10% of the proceeds to the Trans Justice Funding Project.

About the facilitators
Valentina (they/them) is a certified empowerment and relationship coach and Sara (she/her) is a certified yoga & meditation teacher and sound healing practitioner. We are the founders of Rise In Love. We use a combination of the best modern therapeutic techniques and neuroscience together with the ancient wisdom of Yogic, Taoist and Tantric practices to offer a pathway to heal, integrate, awake, ignite and radically transform in a holistic way.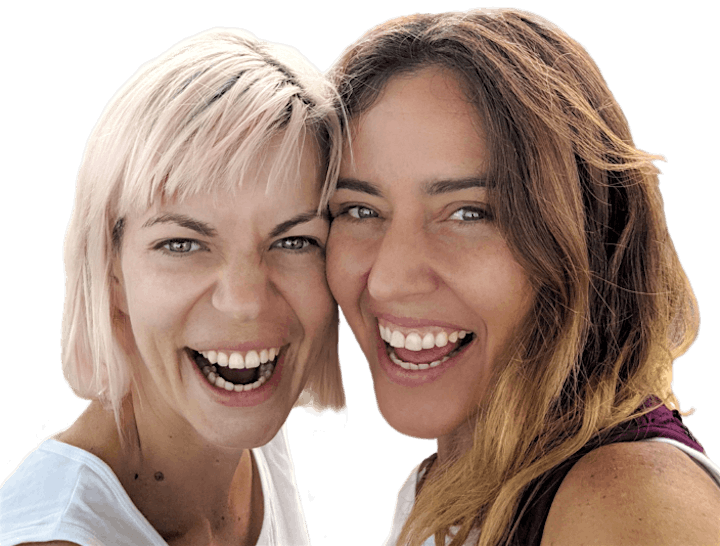 Megan (she/her) is a certified reiki healer at the Master level of the Usui Holy Fire lineage and a RYT500 trauma-informed yoga teacher. She's passionate about using energy work to help you cultivate a strong mind-body connection that deepens your self-knowledge, heals emotional wounds, and connects you to Spirit.