Description
"FIND It. Fund It. Fix It. Flip It." Have you ever heard the real estate gurus say that before? Real estate is so simple they say. Just 'Find it. Fund it. Fix it, and flip it.' The problem is, they train you in the theory of how you find a deal. Rarely do you actually do what they advised while in the classroom. By the time you try their strategies on your own, the guru has already left town and you realize finding a deal isn't as easy as they made it sound huh? In order to Find it, Fund it, Fix it and Flip it, it all starts with FINDING the deal in the first place. Whatever you're doing Saturday, July 29th, cancel it and learn how to find deals LIVE with a seasoned real estate investor looking over your shoulder!
What were the goals you set for yourself this year? Did you write them down? Have you kept your foot on the gas with FOCUS, or did you start and stop, then start and stop again? Have you acquired your first deal or are you watching others implement their training? Whether you're in need of a tune up, or if July is the cause for celebration, we are kicking off second half of 2017 right by helping members find good to GREAT real estate deals!
We recently had a team member close on a property and a different member sell a .30 cents on the dollar house. Check out the numbers...They bought the house for $18,000 and put $7,000 into it. Then they rented it for 2+ years and it is under contract to be purchased for $63,000. That is a 274% ROI, not including rental income. If we include rental income, then it is over 300% ROI!!

You will learn how to find these types of deals on Saturday, July 29th. This is not your average "typical" workshop or seminar. We have an unique way of showing you how to find deals. We aren't going to teach you how to find deals in theory. You will actually DO IT in the workshop LIVE!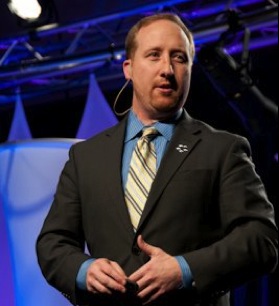 Hailing from all the way from New York City, our featured trainer, Hugh Zaretsky, is an aggressive entrepreneur that rose very quickly to become the youngest director for Getty Images. His track record doesn't stop there. He has given presentations for Wall Street analysis, as well as having been a speaker for The Learning Annex - the organization that features other top entrepreneurs as Donald Trump, Robert Kiyosaki, The Robert Allen Institute and more!
A specialist in the acquisition of commercial property and Condotels, Hugh is now actively involved in growing one of the fastest growing real estate and marketing teams on the East Coast. His team has successfully acquired 33 units - consisting of commercial, residential and multifamily properties, as well as a 59 unit deal and a 95 property acquisition and there doesn't seem to be an end in sight!
Question: Do you think someone like him can help YOU find deals? Of course he can! If you're just starting though, you may not need 95 of them. Heck, you just need ONE (ok, maybe a few more), and he is just the guy to show you how to find deals RIGHT NOW, in Atlanta, not in theory, but LIVE!
What do we mean by LIVE? We mean bring your laptop if you own one. This won't be the typical "take notes" training discussing how you "would" find a deal "If" you applied this strategy. Nope. You're going to DO IT LIVE with a real estate investor looking over your shoulder. If you're scared of that, stay home. If you've been waiting for something like this, then grab a seat right now for you AND one for your friend!
Check out the photos. Do you notice something interesting? No one is "taking notes" like you do at "seminars". They're all WORKING! This is not a theory training. You're going to find deals LIVE. Bring your cell phone and laptops. In the past, we have had people negotiate deals and make offers during the training. Hugh has REALLY been refining his Finding Deals strategy to the point that he's got it down to you FINDING A REAL ESTATE DEAL IN 6 MINUTES!
What else will you learn ......

Keywords for finding motivated sellers
10+ Websites to find Real Estate Deals
How to Analyze a Deal (Properly)
What are you back strategies?
Creating offers
And so much more...
You don't want to miss this opportunity to meet Hugh in person when he bring his talents to Atlanta. This training will help you find deals in the local Atlanta market and nationwide. So accept this special invitation to attend this crazy training for just $50! Seriously... when have you EVER had a seasoned real estate professional train you for just $50? That's insane!
Don't wait to register. Take off work if you need to, but be there!
See you there!!