Description
FIND Conference

Facilitate, Innovate, Network and Develop.
Sharing new initiatives and good practice with opportunities for professional networking
Date: Thursday 15th June 2017
Time: 10am-4pm
Venue: Eldon Building at the University of Portsmouth (Eldon Building, Winston Churchill Avenue,
Portsmouth, PO1 2DJ)

Universities attending: Bournemouth, Brighton, Bucks New University, Canterbury ChristChurch, Chichester, Kent, Oxford Brookes, Portsmouth, Reading, Southampton, Southampton Solent, Surrey, Sussex, UCA and Winchester
Programme:

10:00 - 10:30 Arrival and registration
10:30 - 10:40 Welcome - JH/APVC - Mark Cooper
10:40 - 11.30 Keynote Speaker - Stephen Isherwood, CEX, AGR
11:35 - 12.20 Workshop One
12:20 - 13.15 Networking Lunch
13:20 - 13:50 Nathan Cable - Party Hard Travel
13:55 - 14:40 Workshop Two
14:45 - 15:30 Workshop Three
15:35 - 16:00 Panel - Tim Reed (Chair), Sue Holton, Sam Rhodes and Nalayini Thambar
16:00 Close - optional tour of PD / NEST


Workshop choices:
There will be three workshop sessions during the day. Details of all of the workshops can be found using the below link:
https://docs.google.com/spreadsheets/d/1n_K7jaqKn8TI1lf5iupr88PVHa-vT2wZpxvmeYeLdzg/edit?usp=sharing
For each workshop session please select your 1st, 2nd and 3rd preference of workshops on the order form. Workshop spaces will be limited, therefore we may not be allocate you your first choice for all workshops sessions but will aim to assign you one of your 3 preferences.
Please read the descriptions of the workshops using the above link.
Keynote Speaker: Stephen Isherwood, Chief Executive, AGR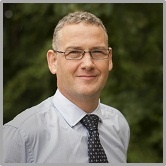 Stephen Isherwood was appointed Chief Executive of AGR in June 2013 following seven years as Head of Graduate Recruitment UK & Ireland at Ernst & Young, one of the largest recruiters of graduates in the UK.
Stephen started his HR career at Coopers & Lybrand recruiting experienced management consultants before moving into graduate recruitment when the firm merged with Price Waterhouse to form PwC. After PwC he lead the graduate recruitment and development programme at Safeway before working in the public sector where he developed and managed a number of careers related programmes.
Stephen has extensive experience in the recruitment and development of students, both graduates and school leavers. He has worked closely with Higher Education throughout his career with a focus on the career development and employment of students.
In addition to his current role Stephen sits on a number of steering groups related to higher education and employment including the HEAR Advisory Committee , the GPA Advisory Group and is on the board of HECSU. He has presented to various committees in the Houses of Parliament and often appears in national and local media.
Dietary requirements:
If you have any dietary requirements please indicate this on the order form.
Travel:
If you are arriving by train the closest station is Portsmouth & Southsea and the venue is a short walk away.
If you are driving, parking is not available onsite. The closest car park is the Isambard Brunel Multi-Storey and all parking options can be found on Parkopedia.
A map of the university quarter can be found here.
Please note that on the day there will be no cloakroom or bag storage.