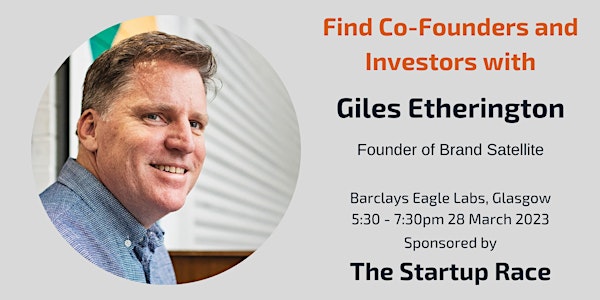 Find Co-Founders & Angel Investors with Giles Etherington - 28 Feb 2023
Please join us for an inspiring Entrepreneurial Meetup and Fireside Chat with Giles Etherington -Founder of Brand Satellite on the 28/3/23
Date and time
Tuesday, March 28 · 5:30 - 7:30pm BST
Location
Barclays Eagle labs Glasgow 58 Kingston Street Glasgow G5 8BP United Kingdom
Refund Policy
Refunds up to 7 days before event
About this event
Please join us for an inspiring Entrepreneurial Meetup and Fireside Chat with Giles Etherington - Founder of Brand Satellite on Tuesday 28th March 2023. Giles will be sharing his wisdom on creating and marketing brands.
Hangout with like-minded, ambitious Entrepreneurs and Startup Founders from around the world
Meet people to help build your startup
Find a startup to join as a CoFounder, Investor, Mentor or Adviser.
NOTE:
Please join our local meetup group of awesome Entrepreneurs and Investors here https://www.meetup.com/League-of-Entrepreneurs-Glasgow/
ALSO:
Share startup war stories
Gain information on funding opportunities
Discover ways to increase your chances of success
GET UP AND PITCH!
Practice your pitch in a safe environment and get positive feedback before you have your one big chance to impress.
Tell the group what your idea is and ask for help in finding cofounders, funding or support.
Ask a tough question you would like the Entrepreneurs, Advisors and Investors in the room to solve for you.
AGENDA - with Pizza & Beer :)
17:30 Check-In and Networking
18:00 Fireside chat and discussion with Theresa Jackson
18:30 'Get Up And Pitch' for CoFounders, Advice or Funding
19:00 Meetup Melee (talk to potential cofounders, advisors, investors and people you can help)
19:30 End of Meetup
---------------------------------------------
ABOUT OUR GUEST SPEAKER
Creative Edinburgh member, Giles Etherington founded Brand Satellite a brand consultancy and integrated advertising and design agency.
Giles has over twenty five years' experience, much of which has been with some of the world's biggest and best advertising agencies in London, San Francisco and Amsterdam.
---------------------------------------------
WHO IS THIS EVENT FOR?
Aspiring Entrepreneurs
Entrepreneurial students
Founders who want to find a CoFounder
Entrepreneurs who want to raise investment
Angel Investors who want to find startups to support
---------------------------------------------
ABOUT THE VENUE
We'll be meeting in Barclays Eagle Labs at 58 Kingston Street, Glasgow, G5 8BP
------------------------------------------
About the organisers of The League of Entrepreneurs Glasgow
The League of Entrepreneurs Meetup was Founded in April 2017 by James Shoemark and Michael Clouser who are CoFounders at The Startup Race
James Shoemark is a Serial Entrepreneur and has been running Peer-mentoring groups for Entrepreneurs since 2010.
Katerina Hayes is a visionary strategist, business development executive, naturally customer development & solution-focused, that has human to human approach when it comes to business development, communicating value and building networks. Katerina enjoys inspiring, mentoring entrepreneurs and bringing value to startup projects through coaching, mentoring, facilitation and networking.
-------------------------------------------
Want to watch the recordings of our previous events with famous Startup Founders and Investors?
Subscribe to our YouTube Channel here https://www.youtube.com/channel/UC-oyTgHoL31ygy6gy3JBr-Q/
------------------------------------------
Photography at events
By attending an event we reserve the right to take photography and video footage at the event. If you don't want to be included in photography please let us know.
Contacting you post event
By agreeing to attend an event, we reserve the right to contact you post event. If you do not wish to be contacted, please let us know
-------------------------------------------
Want to help us form strong CoFounding Teams in Glasgow by sponsoring our events?
You can then:
• Display your company banner and literature at our events
• Pitch your services to all the Entrepreneurs in the room
• Be recommended to our online community
• Follow up with potential customers
• Sign more business
Please email james@thestartuprace.com today to discuss it further
About the organizer
Our Mission is to Find and Empower Neo's
If you've not seen The Matrix, Neo's are people who have a special ability and role to play in making the world a better place.
Specifically, The Startup Race aims to empower entrepreneurs to create a successful startup more quickly and easily wherever they are in the world.
To achieve this mission, The Startup Race motivates the world's smartest serial entrepreneurs and startup founders to redefine the definitive path to startup success and then it shares this knowledge with normal entrepreneurs and startup founders around the world.
The Origin Story
The Startup Race was born in the autumn of 2015 as a result of a conversation between startup founders based in Edinburgh, Scotland who wanted to gamify the startup process to help themselves and others.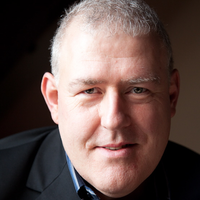 James Shoemark – CEO
This was because they believed that:
Problem #1 – 95% of Startups fail because Founders spend too much time overbuilding a 'Solution' nobody wants.
And
Problem #2 – 95% of Startups fail because too many Founders get investment based on their charisma and story-telling abilities rather than their ability to generate revenue from their customers.
Since then the team has grown to include: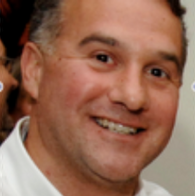 Michael Clouser – Serial Entrepreneur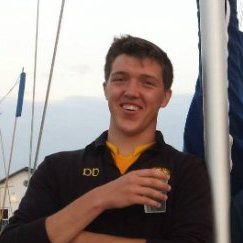 Dan Drummond 
Our believers and advisors include: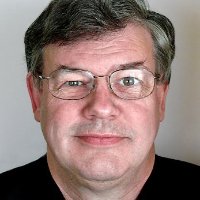 Ian Ritchie – Serial Entrepreneur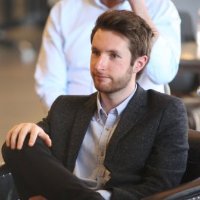 Bruce Walker
If you too believe in the idea and want to help us change the world, please get in touch here 
http://thestartuprace.com/contact/