Description
Find and Live Your Purpose: A Spiritual Reboot Camp
Do you feel excited and energized by your life? If not, you may need to clarify your purpose, or learn how to live your values. You may need to "reboot" the core principles upon which you base your life.
Psychologists are widely agreed that a sense of meaning and purpose is critical to a healthy psyche. No one can teach you what your purpose is — this is something that we each have to discover for ourselves — but on this meditation course we'll learn to step outside of the limited views we have of our lives, and uncover for ourselves our own deepest values and passions. We'll dare to dream — and to live — our purpose.
This 28-day online event is suitable for people of all levels of experience, including complete beginners. Join us, and reboot your life!
Course Benefits
This course will help you to:
Understand the value of clarifying your life's purpose.
Discover that your purpose is already within you waiting to be discovered, and isn't something you need to create.
Learn tools for tapping into a deeper set of values — values you may not have realized you had!
Step back from your life so that you can look for patterns and connections that have motivated you.
Appreciate that your purpose may be evolving rather than static.
Bring head and heart together so that your purpose emerges from your whole being, addresses your whole being, and isn't just an idea or a feeling.
See how your spiritual purpose manifests at different levels in your life, from your overall goal to goals relating to roles such as parent, teacher, friend, or lover.
Develop concrete and specific plans for living your purpose in every area of your life.
Course format
Clear, practical and down-to-earth, this course will help you to transform your life in radical ways. You'll receive:
Daily guidance in the form of an email from Bodhipaksa, containing reflections, meditation instructions, and suggestions for practice in daily life.
Eight guided meditation recordings (from 8 to 30 minutes in length: average is 15 minutes).
An online community where you can share your experiences, ask questions, and receive support and encouragement.
This event is suitable for complete beginners to meditation, as well as those who have struggled to keep their existing practice going.
About the instructor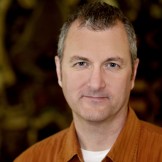 Bodhipaksa has been practicing Buddhist meditation for over 30 years, and teaching for around 25 years. He formerly taught meditation in the Department of Religious Studies at the University of Montana, and ran a thriving retreat center in the Scottish Highlands. He is the author of more than a dozen books and audiobooks, and has been published in six languages. In 2000 he founded Wildmind, an online meditation center. He has been a member of the Triratna Buddhist order since 1993. He is originally from Scotland, but now lives in New Hampshire. He has two children.
Scholarships are available
A limited number of scholarships are available for those who would like to participate but are unable to make a donation. If you would like to take advantage of one of these scholarships, please write to us: mark@wildmind.org.
Questions, comments, problems?
Email mark@wildmind.org