Sales Have Ended
Registrations are closed
Thanks so much for registering for our next event! Looking forward to seeing you there. Sam
Sales Have Ended
Registrations are closed
Thanks so much for registering for our next event! Looking forward to seeing you there. Sam
Description
Save time. Have fun. Drink beer. What could be a better way to find a tech job, in London? A huge thank you to ANDigital for sponsoring and hosting us!
FORMAT
6:30pm - Register, make a badge, grab a beer and start networking
7:10pm - Words from our sponsors, followed by 2 minute presentations from companies on their background and the roles they have available
7:50-ish - More drinks and networking until we close at around 9pm
**Unfortunately recruitment companies are not permitted to attend this event.
BADGING
When you arrive, pick a badge to show whether you're hiring (direct employer) or looking to be hired (candidate). Then use our Skillset Stickers to show which skillsets you have, or which you're looking for. The coloured badges and iconic stickers make it easy to spot whom you want to talk to, even across a roomful of people. One matching sticker is usually enough to start a conversation.
Find A Tech Job event in London is being sponsored by ANDigital - our thanks to them.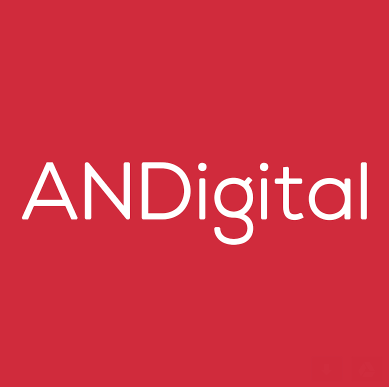 ANDigital is a new way of doing digital.
In a nutshell, we help companies accelerate their digital aspirations.
In doing all this, we keep one thing always in mind. Companies need to build their internal capability AND digital products/services to win. We don't believe in either/or.
At ANDigital, we believe in using the right tool for the job.
We don't hire 'Java developers', we don't hire 'Angular developers'. We just hire smart, pragmatic developers and team leads who want to learn new technologies and work with interesting, challenging projects.
Examples of tech used in ANDigital projects are AngularJS, React, NodeJS and Java/Spring. If it makes sense to use containers, we use Docker.
If it's the right tool, that's what we use for the job.
At every step, we make sure that our developers are supported and trained in whatever tools they need to use to get the job done, through our dedicated ANDAcademy. Learning and development is a core part of life as an ANDi, so learning new frameworks and languages is a big part of the day-to-day work.
Rock Stars, Unicorns and Ninjas need not apply – being a team player is critical to life here at ANDigital – everything we do, we do together.