Find a Co-Founder

Daily Event: 12:00 AM to 11:30 PM (EDT)
Event Details
Find a co-founder. Start or join a startup. It's that simple.

The biggest obstacle to start turning ideas into reality is finding someone with complimentary skills who is equally passionate about your ideas.

Founder2be, the world's leading co-founder matching service, is solving this problem.
Note: The co-founder matching runs 24/7 online @ Founder2be.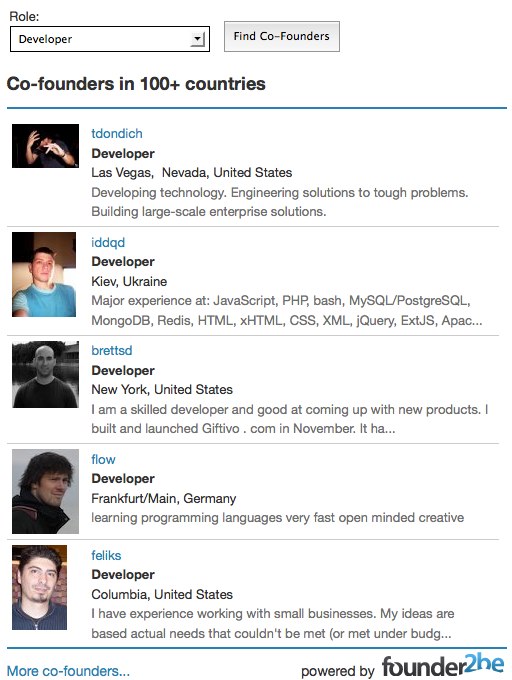 Organizer
Founder2be
Founder2be is the world's leading co-founder finding community. Think Match.com meets LinkedIn for people who love start-ups.
Sign-up for free and start meeting thousands of entrepreneurs and others wanting to start or join a start-up: designers, developers, marketers and more.
Former and current talent from Apple, Google, etc. are all looking for co-founders. We are connecting co-founder candidates around the world every day. Some of them even got into accelerators such as Tech Stars and go on to build great businesses.