Financing Your Next Film and 4K & Beyond at November 12th's LAPPG Meeting

Wednesday, November 12, 2014 at 7:00 PM (PST)
Event Details
You are invited to attend our next LAPPG meeting featuring:
 FINANCING YOUR NEXT FILM:
WHAT INVESTORS WANT TO KNOW,
AND WHAT YOU NEED TO TELL THEM

+

4K AND BEYOND

on

Wednesday, November 12th, 2014 @ 7pm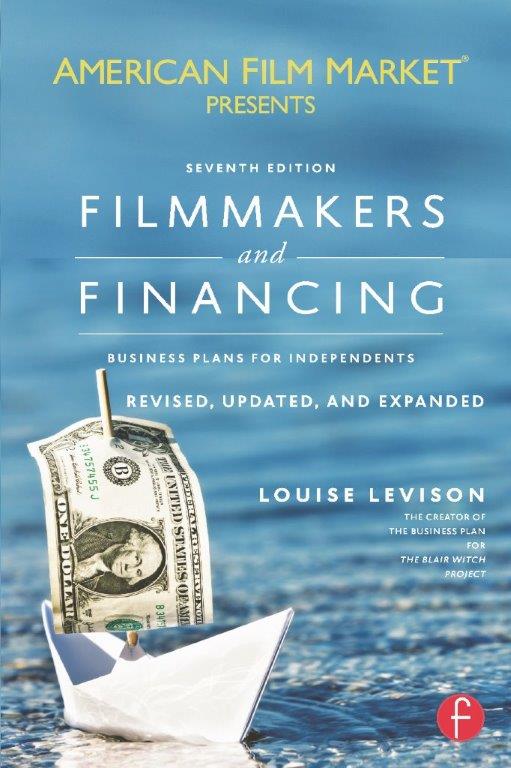 Louise Levison, author of "Filmmakers and Financing: Business Plans for Independents," (Focal Press) will take the mystique out of "What Investors Want to Know, and What You Need to Tell Them" in her talk on November 12th.  A highly respected financial consultant and specialist in the creation of film business plans for 27 years, Louise's clients have raised money for low-budget films such as The Blair Witch Project, the most profitable independent film in history, and for companies raising as much as $300 million.  As the American Film Market ends the same day, her talk will include fresh insights from that conference as well.
http://www.focalpress.com/books/details/9780240820996/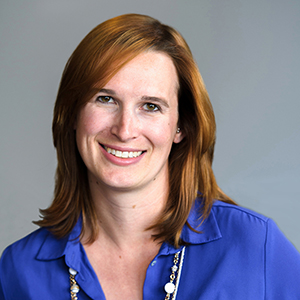 Just when you thought you could handle 4K, Apple announced a 5K monitor, Gone Girl was posted in 6K, and Japan was watching the World Cup in 8K.  Using recent examples from her work overseeing Digital Intermediates at Light Iron, Katie Fellion examines the landscape of today's 4K+ climate and assesses how it affects the production and post market for everyone.
 As Post Producer and Digital Intermediate Supervisor at Light Iron, Katie Fellion has worked on dozens of projects – consulting, advising, and supervising through all stages of the post process.  She was the DI Producer for David Fincher's Gone Girl, The Girl with the Dragon Tattoo, and The Social Network, and oversaw the on-set data processing and DI for Hitchcock and Ender's Game.
As always there will be plenty of time to network, enjoy some coffee and participate in our great giveaway**! 
**Sweetening the pot this month. we'll be giving away a copy of Sony's Vegas Pro 13 ($599.95) and Videoguys will be offering a 1-year Subscription to Adobe Creative Cloud for Teams ($579).**

$5.00 kindly requested at the door will include 1 giveaway ticket.
Location:

@Roth Hall

1714 21st Street
Santa Monica, CA 90404
(**Street parking is available on 21st and also on Michigan east of 21st Street and in our 22nd Street parking lot (between Michigan and Pennsylvania.)

---
TICKETS AVAILABLE FOR THE FIRST 25 LAPPG MEMBERS TO:

NUVOtv Nu Point of View: Emerging Latino Filmmakers @ NewFilmmakers LA
Date: November, 15th 2014 | 7PM
Venue: AT&T Center | 1139 S. Olive St. LA CA 90015
Event Parking: 1133 S. Olive St. Los Angeles CA 90015
RSVP LINK
NUVOtv is providing 25 pairs of all-night access passes to attend this exclusive screening event for the first 25 LAPPG members who RSVP.

The event will feature open bar, food, celebrity guests and a screening of this seasons selected films followed by a Q&A with the filmmakers, moderated by USA Today film critic Claudia Puig.

NUVO Point of View is a ground-breaking new platform for aspiring American Latino filmmakers, giving talented writers, producers and directors the chance to showcase their works on a national stage. Hundreds submitted their independent passion projects and now the selected finalists will be profiled along with their inspirational stories.

To reserve your ticket now, visit: RSVP LINK
Event Information at: http://www.newfilmmakersla.com/events/events-programs/

---
WELCOME TO OUR NEWEST MEDIA SPONSOR: P3 UPDATE

We are so pleased to welcome P3 Update to the LAPPG family! P3 Update is a one-of-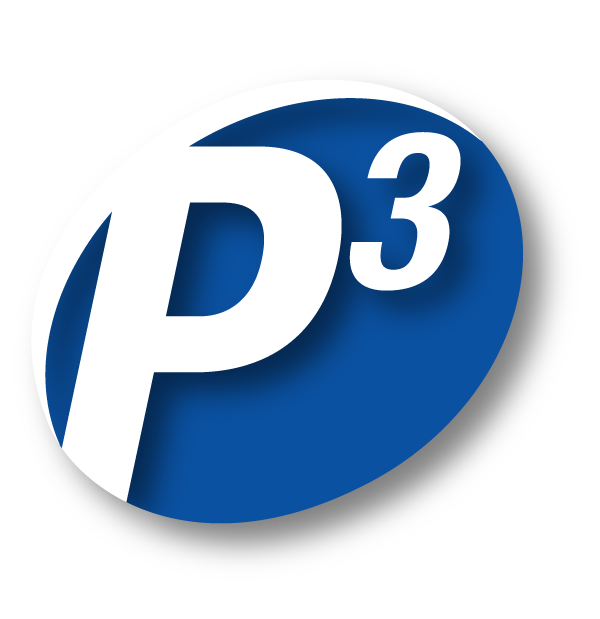 a-kind publication covering everything in Preproduction, Production and Postproduction. Through their digital magazine they bring top professional industry writers, trendsetters and bloggers together to inform, educate, and update visual-content creators on topics, methods, tools and processes that will aid in their readers' creative visions for telling their stories.
Have a look at P3 Update's Fall Issue available at: http://www.p3update.com/fall2014
---
LAPPG DISCOUNT FOR SHANE HURLBUT'S ILLUMINATION EXPERIENCE

Join the Los Angeles Post Production Group as we sponsor the upcoming tour with Shane Hurlbut, A.S.C., The Illumination Experience. Learn how to design, develop, enhance, and implement the storytelling process with lighting, utilizing script analysis, storyboard preparation, lighting schematics, and shot lists.  The course explains where to place lights, how to determine the quantity and quality of light, how to diffuse, how to use color, how to create depth and separation, and how to block scenes in a way to deliver the greatest emotional impact.  The take-away is being able to walk into any location or set and know how to light it with speed, accuracy, organization, and the highest level of artistry.

The Tour will land in Los Angeles November 15th, 16th (sold out), and 17th.
 
For more information and to register, visit: http://illumination.mzed.com/
Use code IETLAPPG for $30 off.

---
FROM PRO VIDEO COALITION:
PVC at AES 2014 - Details About the New Upgrades to Ozone from iZotope
Mixing and Mastering Audio with Ozone 6

By Woody Woodhall | October 31, 2014

iZotope was previewing their updated version of Ozone at AES 2014 in Los Angeles and I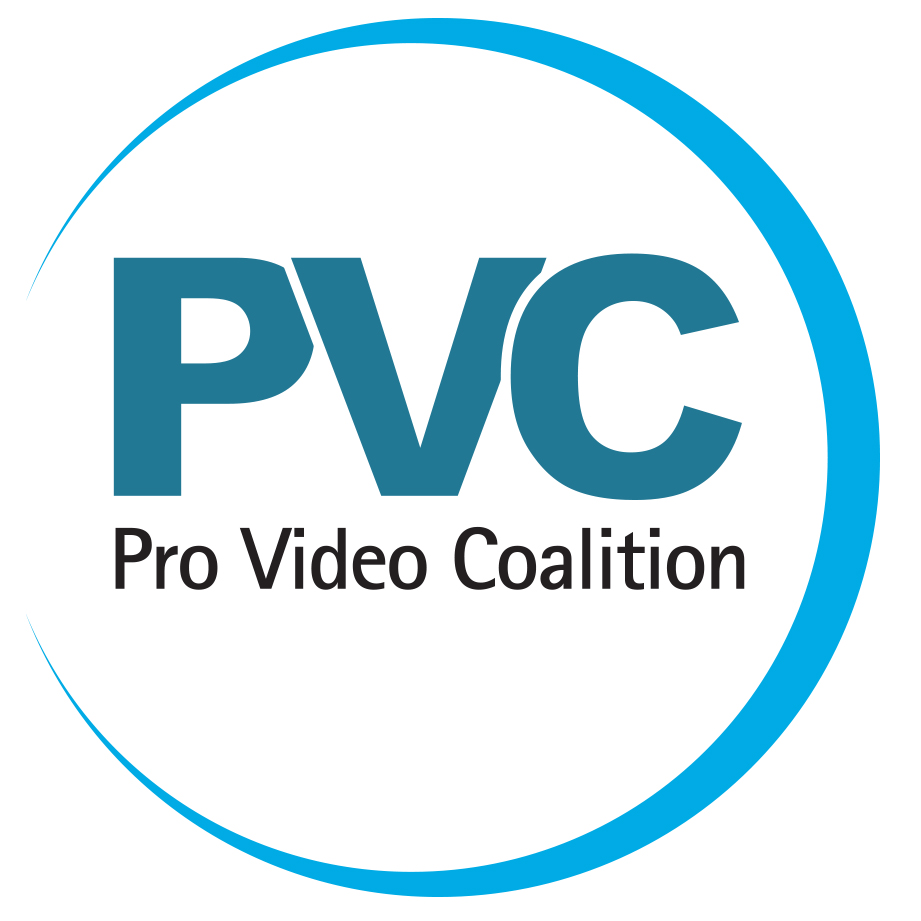 had a chance to catch up with Evan Allen, Product Specalist at iZotope, who took us through a tour of the redesigned interface and all of the enhancements that have been added to this latest iteration of the software. Ozone 6 is now able to function as a stand-alone application, as well as a suite of plug-ins in your DAW of choice.  (Click here to read more and watch the video on PVC...)


---
STREAMING MEDIA WEST HEADS TO HUNTINGTON BEACH



Each year Streaming Media West brings together content owners, viral video creators, online marketers, broadcast professionals, ad agencies, and others to see and hear the latest in online video technology. Be sure you're among them when you network with vendors, consultants, practitioners, and streaming media veterans alike. From the leading experts in the industry to the hottest companies in the business, we've got everything you need in one amazing location.

November 18-19 Huntington Beach, CA
Use code: LAPPG for $200 off a conference pass.

For more information please visit: http://www.streamingmedia.com/Conferences/West2014/


---
STREAMING MEDIA PRODUCER LIVE NOVEMBER 18th & 19th


The Streaming Media Producer Live Conference is a 2-day event designed to bring together independent producers, videographers, corporate videographers, and marketing teams to showcase the many ways to create, use, and monetize online video. The conference includes expert instruction on key video production techniques for both live and on-demand online video and strategies for creating audience-focused online videos that communicate their message dynamically and effectively.

November 18-19 Huntington Beach, CA
 For more information please visit: http://producerlive.streamingmedia.com/2014/
---
MORE 4K EVENTS TO ATTEND 

Please join our colleagues at the Digital Cinema Society for some great upcoming events:

DCS Event: Meet the Panasonic VariCam 35
Wednesday, November 5th, doors open at 7pm at Panavision World Headquarters, Woodland Hills
They'll be exploring the latest entry into the 4K Digital Cinema Camera Club, the Panasonic VariCam 35. See the new camera, view demo footage projected in 4K, and be treated to a special presentation by Light Iron's Michael Cioni, who created the stunning demo showpiece. Please e-mail them at: RSVPtoDCS@DigitalCinemaSociety.org with "Varicam" in the subject line.

DCS Event: Digital Cinematography by David Stump, ASC plus Monitoring for 4K Presented by Canon
Thursday, November 20th, 6:30-9:30PM, Canon Hollywood Center

Cinematographer and Visual Effects Authority David Stump, ASC will present an educational overview from his new book, "Digital Cinematography -- Fundamentals, Tools, Techniques, and Workflows." There will aslo be a demonstration by Canon on Monitoring for 4K featuring their latest ACES compatible reference grade monitoring solutions. Please e-mail them at: RSVPtoDCS@DigitalCinemaSociety.org with "Digital Cinematography" in the subject line.


http://www.digitalcinemasociety.org/
---
STAY CONNECTED
Visit our new website: www.lappg.com and keep up-to-date with special member offers, discounts and news.

"Like" our Facebook LAPPG fanpage!
And don't forget to follow us at twitter.com/losangelespost!
---
We graciously thank the following partners for their generosity and support for our monthly meetings. Please visit them:
Adobe, Advantage Video Systems, Art of the Guillotine, Artbeats, Below The Line, Blackmagic Design, BorisFX, Creative Handbook, CrumplePop, Digieffects, Digital Rebellion, FilmTVSound.com, Focal Press, HDSLR Shooter, Hewlett Packard, HollyShorts, Imagineer Systems, Intelligent Assistance, Larry Jordan & Associates, Lynda.com, Moviola, Mercury Production Report, Noise Industries, P3 Update, Pond5, Post Production Buyers Guide, Pro Sound Effects, Pro Video Coalition, ProductionHUB, Shutterstock, SmartSound, Sound & Picture, Streaming Media Producer Live, Streaming Media West, Take 1 Transcription,  WoodysSoundAdvice.com.
We look forward to seeing you on Wednesday, November 12th!
Sincerely,

Los Angeles Post Production Group
Please visit www.lappg.com for member offers, book reviews, job listings, industry news and more.
When & Where

Crossroads School for Arts & Sciences
Roth Hall
1714 21st Street
Santa Monica, CA 90404


Wednesday, November 12, 2014 at 7:00 PM (PST)
Add to my calendar
Organizer
The Los Angeles Post Production Group is a professional organization for people with a passion for film, video and the digital media finishing process.

The LAPPG discusses all aspects of post production, from picture and sound editing to color correction, visual effects, codecs, storage and post workflows.

Expert presenters and leading companies come to our monthly meetings and share new technologies, techniques, tools, products and best practices to aid us in telling great stories.
We also provide our members with great offers and discounts as well as opportunities to network and make industry connections.
Membership is free and you need not live in Los Angeles to take advantage of this great resource.
To become a member please email your name and information about yourself to membership@lappg.com.