FINANCING YOUR BUSINESS AT ANY LEVEL - (start-ups too)
Description
One of the most common struggles of the African American business owner is ACCESS TO CAPITAL. By attending this seminar, you will learn:
How to gain access to credit - even if you are a start up
How to improve your personal credit score and build your business credit score (separately from your personal score)
How to obtain thousands of dollars in business credit in a relatively short amount of time IN YOUR BUSINESS NAME
How to increase your chances for obtaining a loan with less than perfect credit
What banks are looking for when considering you and your company for a business loan
The simplest way to increase your assets (banks review this when considering you for a business loan)
How an NBBOA membership can help you grow your business
Panel Members Include Representatives from: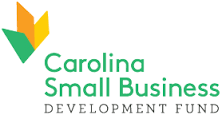 VENDOR OPPORTUNITES ARE AVAILABLE!!

FOR MORE INFO PLEASE CONTACT info@eventsbydeb.com or call 704-748-0986