Financing Trends for Life Sciences and Healthcare Innovation
Description
New England Healthcare Executive Network Meeting
Monday, March 7, 2016 from 7:30 AM to 10:00 AM

Financing Trends for Life Sciences and Healthcare Innovation
A Comprehensive Perspective of Today's Financial Markets for Life Science Companies
Special Location: FOLEY HOAG LLP, Seaport West, 155 Seaport Boulevard, Boston. For Driving and Parking Information, Click Here.
---
ATTENTION: ONLINE REGISTRATION WILL END AT NOON ON THURSDAY, MARCH 3rd. ONSITE REGISTRATION WILL NOT BE PERMITTED FOR THIS EVENT. ALL REGISTERED ATTENDEES MUST PRESENT A PHOTO ID. SEATING IS LIMITED.

---
Program Description:
Join us for a panel discussion of the past, present and future trends in life science financial markets. Healthcare companies have livened the public stock markets with significant gains over the last five years including a 150% increase in the NYSE ARCA Biotech Index (BTK) as of January 22nd and over 160 IPOs and significant M&A activity. However, the BTK has dropped over 25% in the last six months creating new uncertainties driven by drug pricing, data, expectations, execution and many other factors. Our panel includes experts from across the industry that are on the front lines. Let's hear what they have so say about the future moving forward.
Program Moderator: Douglas MacDougall, President, MacDougall Biomedical Communications
Panelists:

Noubar Afeyan, Ph.D., Senior Managing Partner and CEO, Flagship Partners, Boston

Adam Feuerstein, Senior Columnist, TheStreet
Peter Kolchinsky, Ph.D., Managing Partner, RA Capital Management, LLC
Peter Reikes, Vice Chairman, Investment Banking Division, Stifel, Nicolaus & Company, Inc.

Biographies:
Noubar Afeyan is founder, Senior Managing Partner and CEO of Flagship Ventures, a leading early stage venture capital firm. He also leads the firm's VentureLabs unit that invents and launches transformative startups. He is a Senior Lecturer at MIT's Sloan School of Management where he has taught courses on technology-entrepreneurship, innovation, and leadership since 2000. Dr. Afeyan has authored numerous scientific publications and patents since earning his Ph.D. in Biochemical Engineering from MIT in 1987. He lectures widely in the United States and internationally on diverse topics ranging from entrepreneurship, innovation and venture capital to biological engineering, drug discovery, medical technologies and renewable energy.
During his 28-year career as inventor, entrepreneur, CEO and venture capitalist, Dr. Afeyan has co-founded and helped build over 35 successful life science and technology startups. He was founder and CEO of PerSeptive Biosystems, a leader in the bio-instrumentation field that grew to over $100M in annual sales within six years from its first sales. After PerSeptive's acquisition by Perkin Elmer/Applera Corporation in 1998, he was Senior Vice President and Chief Business Officer of Applera, where he initiated and oversaw the creation of Celera Genomics.
Currently Dr. Afeyan serves on a number of public and private company boards including CiBO Technologies, Epiva BioSciences, Evelo BioSciences, Joule Unlimited, Kaleido BioSciences, Moderna Therapeutics, Pronutria Biosciences and Seres Therapeutics. Previously, he was a member of the founding team, director and investor in several highly successful ventures including Chemgenics Pharmaceuticals (acquired by Millennium Pharmaceuticals), Color Kinetics (acquired by Philips), Adnexus Therapeutics (acquired by Bristol-Myers Squibb) and Affinnova (acquired by AC Nielsen).
Adam Feuerstein is a senior columnist at TheStreet in charge of covering biotechnology and pharmaceutical stocks.
Feuerstein has been a financial journalist for more than 25 years. He joined TheStreet in 2001, leaving in 2005 for a two-year stint as a biotech analyst for a New York-based investment management firm. Feuerstein rejoined TheStreet in 2007. Prior to his work at TheStreet, Feuerstein wrote about Internet startups and business software for Upside.com. Covering the dot-com boom and bust of the 1990s and early 2000s made Feuerstein very cynical, a trait he applies to great effect by highlighting the often-overlooked risks of biotech stock investing. In what can only be considered a high compliment, a particularly promotional sell-side analyst once warned his clients that Feuerstein "attacks viciously".
Peter Kolchinsky is a founding Partner and Portfolio Manager at RA Capital. He is active in both public and private investments In biotechnology areas as diverse as drugs, medical devices, diagnostics, and life science tools. He authored the e-book "The Entrepreneur's Guide to a Biotech Startup". He also serves on the board of the American Fertility Association, and is a board member of several private healthcare companies. In the past, Dr. Kolchinsky has served on the Board of Global Science and Technology for the National Academies of Sciences. He received a PhD in Virology from Harvard University. His doctoral work involved studies of the mechanism by which HIV infects cells. He received a Bachelor's degree from Cornell University.
Dr. Kolchinsky is active in both public and private investments in biotechnology areas as diverse as drugs, medical devices, diagnostics, and life science tools.
Peter N. Reikes is a Vice Chairman in the Investment Banking Division at Stifel, Nicolaus & Company, Incorporated, which he joined in late 2010. Over the course of his more than 30-year career in investment banking, Mr. Reikes has completed a wide range of financing and merger and acquisition transactions for companies in the life sciences, medical technology, and healthcare services sectors. Prior to joining Stifel, Nicolaus, he spent eleven years at Cowen and Company, LLC, where he was Vice Chairman and Head of Healthcare Investment Banking, and over fourteen years at PaineWebber Incorporated, where he was a Managing Director and Head of Healthcare Investment Banking.
Mr. Reikes is currently a Director of the Institute for Quality Improvement of the Accreditation Association for Ambulatory Health Care, the leading accreditation organization for the ambulatory healthcare industry, and a former director of Ricerca Biosciences, LLC, Biocompatibles, Ltd., and the affiliated partnership boards of Alkermes, Inc., Cephalon, Inc., Gensia, Inc., Genzyme Corporation, and Repligen Corporation. Mr. Reikes is also a Director of the Heart & Soul Foundation, an organization which supports a range of community service programs in the greater New York City area. Mr. Reikes received his B.A. in Economics from the University of California at Los Angeles and his M.B.A. in Finance from The Wharton School at the University of Pennsylvania.
Douglas MacDougall is the President of MacDougall Biomedical Communications. Doug has been actively involved in the biotechnology industry for over 25 years and has provided strategic communications counsel and developed corporate communications plans for over 300 clients in the life sciences space. He speaks on topics related to crisis communications, investor relations, media relations and corporate positioning. Doug uses his extensive industry network to assist many of his clients in fund raising, partnering and executive coaching. Doug has also been a consultant to the national Biotechnology Industry Organization for over 11 years and is the founder and leader of the BIO Executive Workshop Series on "Effectively Presenting to Investors", coaching over 1,200 life science CEOs around the world.
has been actively involved in the biotechnology industry for over 25 years and has provided strategic communications counsel and developed corporate communications plans in the life sciences space.
Sponsorship kindly provided by:
Platinum Sponsor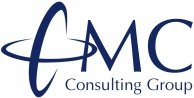 Silver Sponsors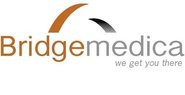 Venue Host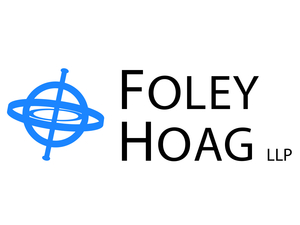 Promotion