Financing Sustainable Water Workshop
Event Information
Location
Red Rocks Community College
13300 6th Avenue
Community Room
Lakewood, CO 80228
Description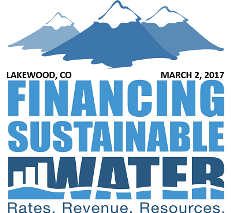 Developing rate structures that successfully balance revenue management, resource efficiency and fiscal sustainability is becoming more challenging than ever in a world of scarce supply, volatile weather and declining demand. Join us to learn from experts about resources and strategies that can help Colorado water managers to navigate these challenges, including:
Strategies to model and evaluate rates that achieve revenue stability AND incentivize efficiency

Policies and planning tools to enhance utilities' financial outlook

How cost-effective efficiency programs support revenue management and fiscal sustainability

Changing demand trends and implications for ratemaking and conservation

Tools to embrace uncertainty and navigate the "known unknowns" facing Colorado water providers

Best practices that align with Colorado's Water Plan goals and objectives, such as scenario planning, adaptive strategies, incorporating the true costs of water into rate design, and exploring alternative water rate designs.
Participants can also receive training on the Alliance for Water Efficiency Sales Forecasting and Rate Model, an innovative, free and user-friendly tool that can help managers explicitly model rate structures and effects on revenue and water use. This model addresses the shortcomings of many models – which assume that future sales are known and do not respond to factors such as weather, price and the economy – and helps answer questions such as:
What block rate design could allow us to preserve our current level of revenue while reducing demand?

What proportion of customer bills in each class will increase under new proposed rates?

How should we adjust rates to support demand management objectives during water shortages?

What is the likelihood we will meet one-year, three-year, five-year revenue targets?
Don't miss this opportunity to learn how to apply the latest tools to your rate setting and resource management challenges.
Who Should Attend?
Water Utility Directors, Water Resource Managers, Water Conservation Managers, Other Relevant Utility Staff, CFO's, Finance Directors, Rate Analysts, Sustainability Directors, City Managers, Consultants, Advocates, City Council, County Leaders, Board Members
Hosted By:

Additional Partners: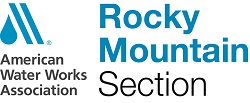 Thank you to our sponsors:

Image Credit: Wally Gobetz
Date and Time
Location
Red Rocks Community College
13300 6th Avenue
Community Room
Lakewood, CO 80228