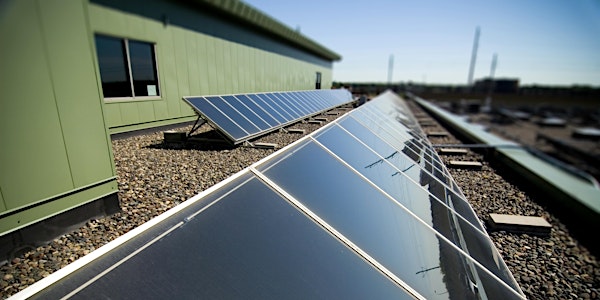 Financing Public Energy Efficient and Renewable Energy Projects
Join us for a workshop to learn more about the financing tools available to implement EE and RE projects in your community or school.
By Minnesota GreenStep Cities and Tribal Nations
Date and time
Wednesday, April 5 · 7 - 9am PDT
About this event
How do we overcome financial barriers to act locally on climate and sustainability? Through an interactive workshop, we'll explore financial options that overcome common community challenges like lack of up-front cash, tight operating budgets, and difficulty pairing high-impact climate actions together. We'll also explore how public buildings can be an unexpected hero in carbon reduction. With new federal dollar opportunities and financial models that fund improvements by capturing their own efficiency savings, high-impact climate action may be on the table for your community faster than you think.
Choose your own adventure at this #GreenStepWkshp! Your storytellers will be:
Peter Lindstrom, CERTs Manager of Public Sector & Community Engagement
Dan Ruiz, Director of Operations & Maintenance, City of Brooklyn Park
Adam Seidel, Regional Account Manager - Infrastructure Solutions, ABM Industries
and more!
Agenda:
Intro to Financial Solutions: Savings-Driven Financing and No-new Spend, No-upfront Capital Solutions
Demystifying Federal Acronyms: New Federal Funding and Incentive Opportunities
3rd-Party Solar Installation in the City of Brooklyn Park
Chose Your Own Adventure - Model Climate Project
Guide to Next Steps, Action, and Idea Generation
Feedback and Discussion: What's Excited You and What do You Need to Learn Next?
Co-hosted with GreenStep Cities and CERTs.
About the organizer
Minnesota GreenStep Cities and Tribal Nations is a voluntary challenge, assistance and recognition program to help communities achieve their sustainability and quality-of-life goals. Program partners:
Clean Energy Resources Teams (CERTs)
Environmental Quality Board
Great Plains Institute
Izaak Walton League
League of Minnesota Cities
Minnesota Department of Commerce
Minnesota Pollution Control Agency
Rethos
Urban Land Institute