Financing Biotech and Life Sciences Companies: Opportunities in Europe and...
Description
-The Stanford Club of France & ReedSmith present:
Financing Biotech and Life Sciences Companies: Opportunities in Europe and in the US
What are the innovative ways for developing and for financing Biotech and life Science Companies?
Join the Stanford Club of France, sponsored by Reed Smith, for a roundtable and networking session on discovering the development phases, growth models and financing challenges for the biotech and life science companies.
Our guest experts will share their insights on:
Key Success factors in the firm's Development & Growth Phases

Financing from inception to growth to IPO: Capital structure evolution and its implications

Searching for financing: Financing in US vs Europe


ABOUT THE SPEAKERS:


André Choulika
CEO, Cellectis
Dr. André Choulika, Ph.D. is the Founder of Cellectis SA and has been its Chief Executive Officer since 1999 and as its Chairman since June 27, 2011. Dr. Choulika is a pioneer in the analysis and use of Meganucleases to modify complex genomes. Dr. Choulika has made many of the critical observations in the field and is an author of the most significant patents on the use of Meganucleases in vivo. He has been Chairman of Calyxt, Inc. since August 2010. He serves as the Chairman of France Biotech. He serves as a Director of Cellectis SA. Dr. Choulika is a Member of Investment Committee at G1J Ile-de-France SA, SCR. He received a Ph.D. in Molecular Virology from the University of Paris VI / Institut Pasteur. Dr. Choulika has made post-doctoral studies at the Harvard Medical School within the department of Molecular Medicine of Boston's Children's Hospital.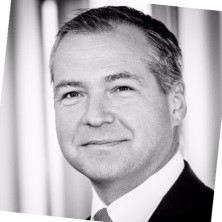 Rodolphe Besserve
Director Corporate Finance Healthcare - Société Générale
Director in Biotech / Medtech Corporate Finance
Executed more than 30 deals over the last 5 years (IPOs, right issues, private placements, M&A transactions)
Former Research Analyst and opinion leader in the Biotech / Medtech sector (10 years of experience)
6 years as Head of Biotech Research at Société Générale
Prior to joing Société Générale, Rodolphe worked for Kepler Equities and Bryan Garnier, as Head of Mid-cap and Big Pharma coverage
Rodolphe has a chemical engineering background and graduated from EM Lyon in Finance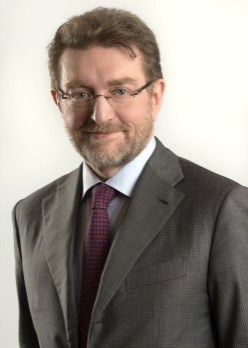 Pierre-Louis Périn
Partner, Reed Smith
Pierre-Louis Périn is partner in the Corporate Department of Reed Smith in Paris.
He specialises in Venture Capital and advises on investments in private equity funds and on the structuring of private equity management companies. He also has expertise in corporate governance, incentives schemes, shareholder disputes, as well as in M&A (domestic and international) and joint ventures.
Pierre-Louis is an associate professor at Sciences Po Paris and he has been an active member of AFIC (French Venture Capital Association)'s commissions on venture capital, ethics and training. Pierre-Louis is a graduate of Sciences Po Paris and holds a Law PHD from University Paris II - Panthéon Assas.
After ten years in the legal departments of financial and industrial groups, Pierre-Louis became a lawyer and is a member of the Paris bar since 1997. He joined King & Wood Mallesons (then SJ Berwin) as a partner in 2001.
The discussion will be followed by a networking session in an informal setting with Stanford Alumni and other professionals from the life sciences and health industry.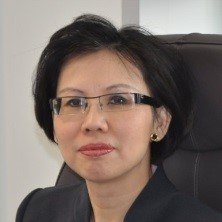 Evelyne Nguyen - Moderator
CEO, ANMPARTNERS
Board member of the Stanford Club of France
Evelyne graduated from ISG (Institut Supérieur de Gestion) and Stanford (SEP 2003).
She formerly held CFO - SVP Finance & Strategy responsibilities, then EVP Biomanufacturing capacities at LFB then founded ANMPartners in 2013. a Finance, Strategy and Business Development advisory firm dedicated to Healthcare industries.
Evelyne's track record includes M&As, strategic project management and financing.
As a member of SCF Board since 2012, she served as Treasurer from 2012 to 2014 and currently active in corporate events related to Asia and Pharma/Biotech sectors.
Evelyne key role is to develop SCF relations with private & public companies and corporate organizations.