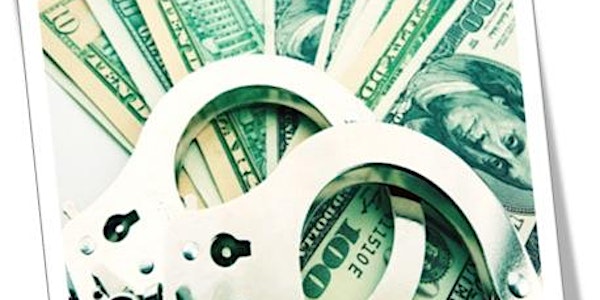 Financing and Procurement Methods of Terrorist Organizations
When and where
Date and time
Wednesday, December 2, 2015 · 7am - 4pm EST
Location
210 Holiday Ct 210 Holiday Court Annapolis, MD 21401
Refund Policy
Contact the organizer to request a refund.
Description
The Counterterrorism Program from FBI Baltimore present's
A Day on the INLETS:
Terrorism Finance & Economic Crimes
Wednesday, December 2, 2015
7:00 - 4:00
The DoubleTree Hotel
Annapolis MD
---
This program is designed for those in banking & finance and international trade, risk management professionals, law enforcement investigators and analysts and InfraGard members.
Subject matter experts for various agencies provide unique insight on the current methods and trends used by terrorist organizations to transfer and raise funds, procure supplies in furtherance of their plan of attack.
The registration price includes: All-day seminar, Breakfast, Lunch, Afternoon Snack, and Certificate of Attendance
---
Opening Comments
Kevin Perkins, Special Agent in Charge, Federal Bureau of Investigation, Baltimore Field Office
Terrorism Overview, 2015
David Rodski, Federal Bureau of Investigation
This presentation will provide an overview of Domestic and International Terror Groups. Whether Homegrown Violent Extremists or those from Left and Right Wing groups, this update will show the various groups posing threats to the United States.
The ISIL Threat and its Evolving Tactics
Shanna Edwards, Central Intelligence Agency
The presentation will address the rising threat from ISIL, focusing on how its tactics—and those of its growing number of supporters worldwide via the proliferation of social media—have evolved from those of al-Qa'ida and its affiliates. These changes are affecting how investigators and analysts can use indicators to identify those tactics, as well as the group's attempts to acquire and stockpile material support via traditional means.
Nadeem Akhtar: A Case Study on Pakistan Nuclear Procurement Efforts
Philip Kuhn, Office of Export Enforcement
Nadeem Akhtar, running a small company based in suburban Maryland, conspired with others to violate U.S. export laws in order to support the procurement efforts of the Pakistan nuclear program. This presentation discusses the details of the joint FBI/OEE investigation, the procurement and money laundering methods used by Akhtar and the Pakistani government, and some of the lessons learned.
Terrorism on the Home-front
Gerald Roberts, Federal Bureau of Investigation
In the last five years, Joint Terrorism Task Forces across the U.S. have successfully disrupted more than 100 counterterrorism threats. In the last year alone, the FBI has arrested dozens of Americans who have either attempted either to travel overseas to fight for ISIL or to provide financial or logistical support. This presentation will include case studies of Homegrown Violent Extremists and US foreign fighters, and will address International Terrorist organizations, such as Al-Qaeda and ISIL, which seek to inspire individuals to conduct attacks in the US.
About the organizer
On The INLETS (INtelligence and Law Enforcement Training Seminar) began in 2011 and has been offered in seven states in the greater Mid-Atlantic region, including the five-day seminar in Annapolis as the Mid-Atlantic INLETS, as well as New Orleans, LA as the Gulf Coast INLETS, and the Hawaiian Island INLETS in Honolulu, HI.  
Referred to as the best training in law enforcement, it has welcomed nearly 10,000 attendees from over 1,000 agencies, 500 companies, 75 K-12 and Institutions of Higher Education, and 18 InfraGard chapters from more than 40 states across four time zones and seven countries. 
A collaborative training program, On the INLETS partners with the FBI offices in Washington, DC and Baltimore and the Maryland Coordination and Analysis Center (MCAC - the state fusion center).