Description
***Limited Seating***
Starting a restaurant is a risky venture with a high rate of failure, even with Louisville on Southern Living's recent "Top 10 Food City" list. For this reason lenders are hesitant to approve loans for restaurants.
For this workshop we've asked Perry Dunn from Huntington Bank to share what they want an owner to have before approving a loan.
Topics include:

Franchise vs Non-Franchise
SBA 7(a) loan overview
Down Payment Requirements
What Constitutes Equity
Credit requirements
Experience
Leasing vs. purchasing real estate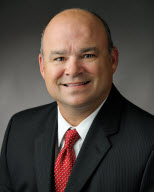 About Perry:

I joined Huntington because of our commitment to help small businesses of all shapes and sizes. We strive to do the right thing for our clients and provide the attention to their business needs that they deserve. Our SBA service center staff strives to be second-to-none and our colleagues are committed to excellence on a daily basis.
I have been in the banking industry since 1993 and in the commercial loan arena since 1997 serving the Kentucky market. Whatever your business goals may be, I will utilize my wealth of knowledge and experience to help you meet those needs in an honest and straightforward approach


Disability accommodations should be requested by contacting the Louisville SBDC at sbdcinfo@uky.edu or 502-625-0123