Description
The Radiant Sister of the Atlanta Alumnae Collective of Omega Phi Beta Sorority, Incorporated would like to invite you and a friend or family member to our budgeting workshop in honor of Financial Literacy Month: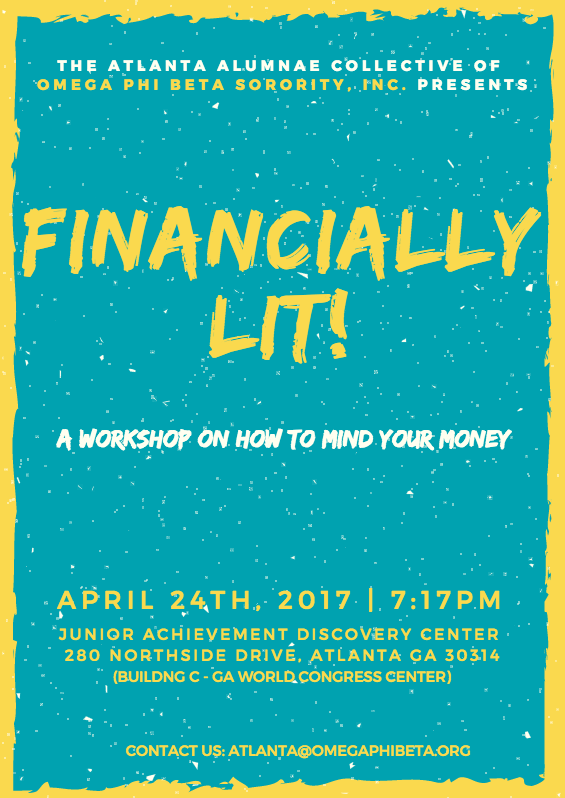 According to a 2010 survey, today, a majority of consumers are experiencing some sort of financial difficulty causing a significant impact on their everyday lives. In fact, Americans carry more than $2 trillion in consumer debt and 30 percent of consumers report having no extra cash; making it impossible to escape the burden of living paycheck to paycheck.
Join us for a workshop on budgeting that will help you understand how minding your money is all about a shift in mindset and behavior. You will not only walk away with great budgeting tips, but also a real budget template you can use at home.