Description
Please join The Latinista at The Financial Gym for a Financial Vision Board Workout !
This interactive and fun session will guide you through overcoming your financial fears and empower you with information to make your financial goals a reality.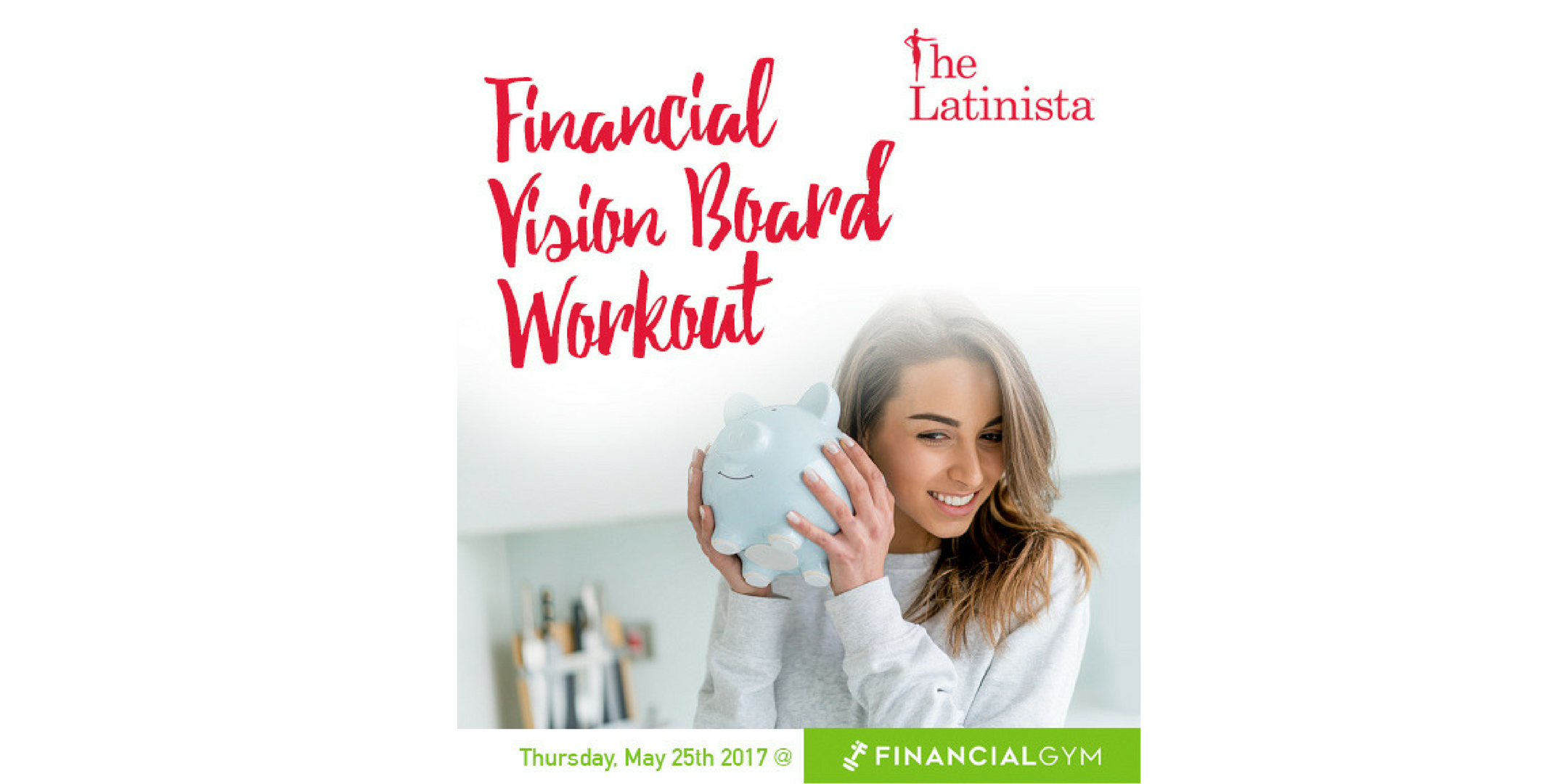 Using the vision board method participants will walk away with: clear financial objectives, healthy money habits and a visual reminder of your goals.
Please feel free to bring personal pictures to add to your board - the more personal the better.
The road to financial fitness is an empowering one and we're dedicating this creative session to helping you kick your assets into shape!
Thursday, May 25th 2017
The Financial Gym : https://financialgym.com/
226 5th Ave. 5th Floor
5:30-6pm Registration and Networking
6-7:00pm Financial Fitness Exercises
7-7:45 Vision Board Workout ( Board creation )
Pictures of previous vision board workshop click here.
Cocktails and apps will be served - Magazines will be provided - Space is limited - Reserve your vision board spot today!
P.S. No, you do not need to wear workout clothes, just bring your fabulous self!