Learn the framework and process of building a strong brand for your startup business from day 1.
About this event
Whether you already own a business or are beginning to think about becoming an entrepreneur, one thing you can do to set yourself for success from day one is to know your number. Because Great ideas are plentiful but profitable and sustainable ideas are much rarer. To learn how to effectively read your financial statements and understand your startup's viability, we're excited to have Charles Antonucci to lead this workshop. Charles is a serial entrepreneur and startup investor. "Nothing is more off-putting to a potential investor than an entrepreneur who doesn't know their numbers." says Charles. In this workshop, the instructor will walk you through 4 basic financial statements: Profit and Loss (P&L) or Income Statement, Cash Flow Statement, Balance Sheet and Break Even Analysis, as well as other key numbers that investors are looking at.
**You will receive an email with a Zoom link on the day of the event.
This is the 4th out of 8 workshops in the 2021 Queens StartUP Competition Program. This workshop is open to everyone. You do not need to be a StartUP participant to take this workshop. However, if you're looking to participant in the 2021 StartUP program, you are required to take minimum four workshops in order to be qualified to compete and an opportunity to win 10,000 grant award. Learn more at: Queensstartup.org
About the speaker:
Charles Antonucci has over forty years' experience in the finance industry as a lender and investor in several business startups.
He has been an owner of a private finance company and a founder of the Bedford Consulting Group. Bedford specialized in helping companies reorganize and expand. Charles has invested in over 20 startups in the food, tech and service space.
Currently he teaches financial literacy for the Haitian American Caucus, consults for the Queens Economic Development Corporation and lectures at various universities and colleges on a variety of business topics.
Event Sponsors: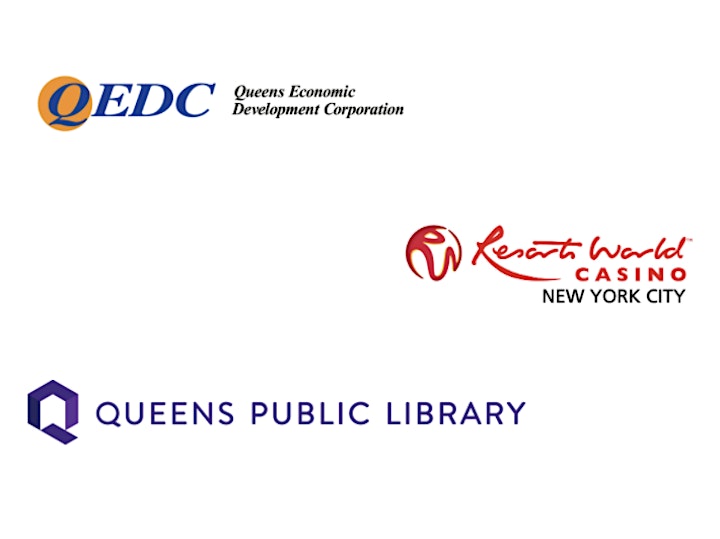 Organizer of Financial Statement Basics for Startups