Financial Seminar: Risk Management and Options Pricing
This seminar presents the basic concept that underlies option pricing without recourse to mathematics such as the Black-Scholes Formula.
About this event
Zoom Link: https://zoom.us/j/95197325657
Agenda:
4:00pm – 4:10pm Welcome Remark
4:10pm – 4:20pm CASPA Introduction
4:20pm – 5:20pm Options Pricing
5:20pm – 6:00pm Q/A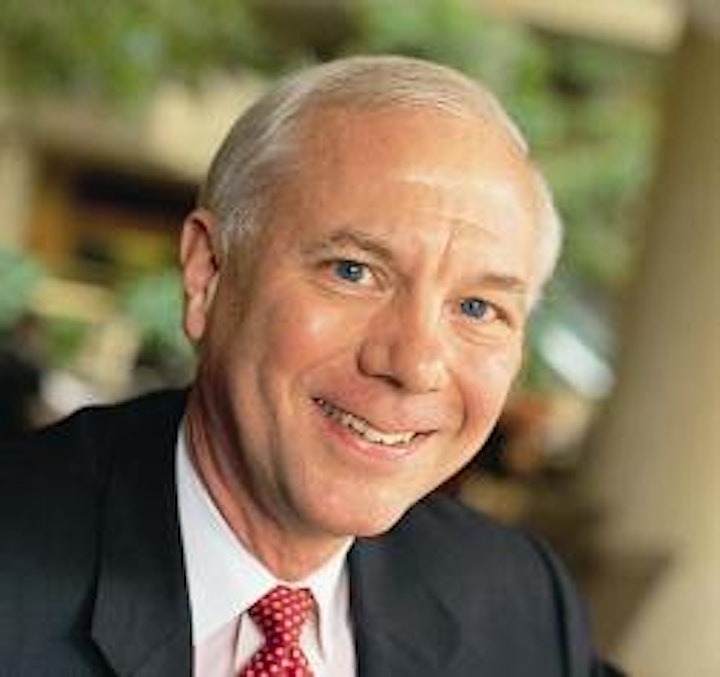 Speaker: Dr. David M Rowe
David M. Rowe is founder and president of David M. Rowe Risk Advisory, a risk management consulting firm. Dr. Rowe has spent over 40 years in the risk management technology, banking and economic forecasting industries. He authored the monthly Risk Analysis column in Risk magazine from 1999 to 2015. He also is the author of the recently published book An Insider's Guide to Risk Management– Relearning the Lessons of the Global Financial Crisis.
Abstract:
This webinar presents the basic concept that underlies option pricing without recourse to mathematics such as the Black-Scholes Formula. This is intended for those with little or no knowledge of options valuation and trading who would like to dispel some of the mystery that too often surrounds this activity. It also maybe of interest to those involved in option trading and risk management who would like an approach to clarifying this activity to their general business colleagues.
Organizer of Financial Seminar: Risk Management and Options Pricing
I. Introduction of Chinese American Semiconductor Professional Association (CASPA)
Founded in 1991, CASPA has developed into the largest Chinese American semiconductor professional organization worldwide. It is an officially registered non-profit organization with both the Internal Revenue Service and the State of California.
CASPA charters
1. Provide networking and business expansion for corporate sponsors and individual members
2. Facilitate collaboration and communication among professionals and companies in the semiconductor industry
3. Promote the welfare of the members by supporting their interests
4. Exchange information regarding job opportunities and career development globally.
II. Organization
CASPA consists of individual members, corporate sponsors, board of directors, board of advisors, board of volunteers, and honorary advisors. The board of directors consists of 20 members including Chairman, Vice Chairman, Secretary, CFO. Every year after the annual conference, the new board select Vice Chairman from qualified candidates. The Vice Chairman becomes the Chairman in the following year to guarantee continuity of leadership of CASPA. The board of advisors consists of current year's chairman and past six year's former chairmen. In addition, there are 7 Honorary Advisors since 2000. Headquartered in Silicon Valley, California, CASPA has 11 local chapters worldwide: Albany New York, Austin & Dallas Texas; Phoenix Arizona; Portland Oregon; HsinChu Taiwan, Pearl River Delta (Hong Kong, ShenZhen), San Diego California, Shanghai, Beijing and Singapore. CASPA also forms alliance with other associations to promote welfare of its members. In 2004, CASPA reciprocates memberships with two of the largest professional organizations in the industry, SEMI and FSA.
III. Memberships
Currently CASPA has more than four thousand individual members covering multiple disciplines. Most of them are semiconductor professionals working in Silicon Valley, Southern California, Oregon, Washington, Arizona, Texas, New York, China, Taiwan, and Singapore. CASPA also has more than 70 corporate sponsors, including EDA, design, IDM, foundry, packaging / test, venture capital, science and technology development parks, legal and financial service companies located in the United States, Taiwan, Hong Kong, China, Singapore and Japan.
IV. CASPA's activities
1. Bi-monthly dinner meetings
2. Conferences, Seminars, Workshops and Symposiums
3. International and domestic Job Fairs
4. CASPA Delegations to China, Taiwan, and Asia Pacific countries
5. Hosting Delegations from China, Taiwan, and other Asia Pacific countries
6. Annual banquet and special summer program.
V. CASPA's publications
1. Semimonthly eLtters
2. Quarterly newsletters
3. Annual Conference Proceeding
4. Other conference and delegation proceedings