Financial Seminar Part 2: Your Credit Report

Tuesday, November 15, 2016 from 3:00 PM to 4:30 PM (EST)
Event Details
Find out what information is in a credit report, what it is used for, and how it can affect you financially. Learn who the 3 major credit reporting agencies are and what they do with your information. Recognize which factors usually increase your credit risk in the eyes of the reporting agencies. Learn to read a credit report, find and correct errors on your report, and improve your credit score. Find where you can get help and better control your credit today.

---
About Our Speakers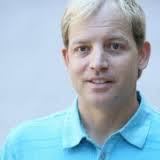 Renz Kuipers
Vice President Commercial Banking, Regions Bank
After 10 years in commercial banking, Renz Kuipers left to start an ecommerce company. Utilizing SEO, his company expanded from a small Los Angeles based operation to over 3000 clients across the country. He later sold the company and co founded Carvoyant, a connected car API platform, to help developers and businesses alike tap into the potential of the connected car. A year ago he joined Regions Bank to build a tech company banking practice.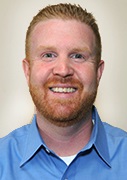 Robert Lindsey
Vice President Financial Education, Regions Bank
Robert Lindsey is a banking professional of 11 years and has focused on financial education in the community for the past 4 years. Robert has a passion for educating groups and individuals on key financial concepts that were not taught in school with the goal of changing lives one at a time. Prior to banking, he had a career in the restaurant industry, including having full control of operations at a single location, and then moving into an Information Technology role.  
---
USF is an Equal Opportunity/ Equal Access/ Affirmative Action Institution. Please notify USF CONNECT, 3802 Spectrum Blvd., Suite 100, Tampa, FL, 33612, call 813-974-1082, or email Laurie Sullivan at laura75@usf.edu, a minimum of five (5) working days in advance, if an accommodation for a disability is required.
Disclaimer: The University of South Florida and USF Research Foundation, Inc. are committed to the free exchange of ideas, reasoned debate and intellectual dialogue. Speakers and scholars with a diversity of opinions, perspectives and professional experiences are invited to the campus to provide the community with important or differing points of view, some of which may be deemed controversial. The views, opinions and conclusions of those invited to speak on the campus do not necessarily reflect the views of the university administration or any other segment of the university community. Nor are those invited to speak on campus necessarily authorized agents or representatives of the University or Research Foundation. The use of University or Research Foundation facilities for an event or presentation does not constitute an endorsement by the University or Research Foundation of the views, opinions and conclusions of those invited to speak.
When & Where

USF CONNECT - Oak View Room - Research Park
3802 Spectrum Blvd
Tampa, FL 33612


Tuesday, November 15, 2016 from 3:00 PM to 4:30 PM (EST)
Add to my calendar
Organizer
USF CONNECT is the business and economic development initiative of the University of South Florida (USF) that provides support for technology start-ups and serves as the point of entry for companies looking to do business with USF.
-  Drives economic development through several programs including Tampa Bay Technology Incubator (TBTI), Student Innovation Incubator (SII), and the Florida High Tech Corridor Council's (The Corridor) Matching Grants Research Program

-  Unites technology and talent with businesses throughout a 23 county region, providing access to top-tier research, faculty, students, inventors, local organizations, economic development councils, supporting industry and capital funding sources

-  Facilitates the needs of Tampa Bay's technology and bio/life sciences entrepreneurs throughout the business life cycle by providing professional amenities and resources for successful business development and technology commercialization