Financial Planning Workshop: Introduction to Computerized Investing (Librar...
Description
Overview
The Financial Planning Workshop (FPW) series is a set of 9 workshops that cover the basics of financial planning for most individuals. The FPW series includes sessions on:
Fundamentals of Investing (completed)

Building a Diversified Portfolio (completed)

Introduction to Computerized Investing

Active versus Passive Investing Strategies

Retirement Planning

Managing your Cash Flow in Retirement

Safe Withdrawal Rates from your Retirement Portfolio

Social Security and Medicare


Estate Planning
These workshops are given at the Los Altos Public Library on the second Wednesday of every month from September 2016 through April 2017. If you're in the area we invite you to stop by and join us in-person. If you're out of area join us via our WebEx session. You can see recordings of past workshops at our FPW Series page


Introduction to Computerized Investing
This is the third in a series of interactive talks on financial planning covering investing, building a portfolio, active and passive investment strategies, retirement planning and more. These workshops are suitable for people starting out or as a refresher course for the more experienced investor.


IN THIS SESSION YOU WILL LEARN:
About top investing websites & useful spreadsheets

Library resources such as Morningstar, S&P and Value Line and how to use them

Asset Allocation, ETFs and Roboadvisors: How these work separately -- and together

Stock screening, Analysis and Implementation -- how to get started
Discussed by: Al Zmyslowski, CI Sub-Group Leader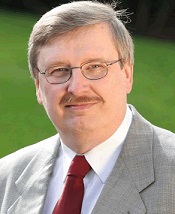 Al Zmyslowski is an individual investor, a long-time member of AAII and leader of the Silicon Valley Chapter's Computerized Investing group. He is particularly interested in using computerized investing systems that result in good performance, infrequent trading and a low expenditure of time


WEBCAST SCHEDULE
6:50 PM: Webcast Sign-On Starts
7:00 PM: Workshop Starts
9:00 PM: Workshop Ends
Note that after registering for the workshop you will receive an email confirming your attendance. Approx. 48 hours before the webcast, you will receive a 2nd email providing the link and password to the webcast.