Location
Yonkers Public Library-Riverfront Library
1 Larkin Center
Yonkers, NY 10701
It's time to stop worrying about money! In this class, you'll learn the proven plan to help you keep a budget, beat debt, and build wealth!
About this event
Wednesdays 6pm-7:30pm
June 29 - July 20
Yonkers Riverfront Library
1 Larkin Center, Yonkers, NY 10701
Yonkers SDA Church
793 N Broadway, Yonkers, NY 10701
Take control of your money with Financial Peace University! This nine-lesson class is designed to help you build a budget, dump debt, grow your wealth, and leave money stress behind.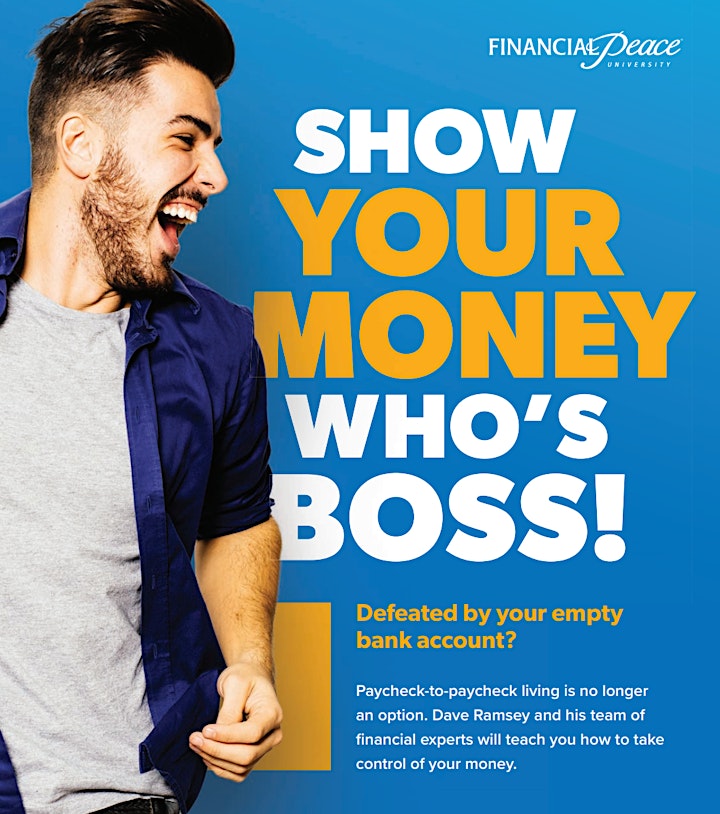 Each class session will start with a video presentation by NY Best Seller Dave Ramsey and his team.
After which we'll go through a list of questions that will allow us to dig deeper into the principles we learned in the video.
This $129.99 value class is made available for free for all those who attend. By joining us you will receive valuable information through the video presentations, and the group discussions will provide support and accountability towards each other.
Materials and resources will also be provided to help you reach your financial goals.
Make sure to register so you can be informed in case of location change.

PART 1: Baby Steps to Financial Peace (1 Larkin Center, Yonkers, NY 10701)
Lesson 1: June 29 - Budgeting and Starting an Emergency Fund
Lesson 2: July 6 - Getting Out of Debt
Lesson 3: July 13 - Completing Your Emergency Fund
Lesson 4: July 20 - Retirement, Children's College, Paying Off Your House, and More
Part 2: Life on your Financial Journey (793 N Broadway, Yonkers, NY 10701)
Lesson 5: July 27 - Buyer Beware
Lesson 6: August 3 - Understanding Insurance
Lesson 7: August 10 - Building Wealth
Lesson 8: August 17 - Real Estate & Mortgages
Lesson 9: August 24 - Outrageous Generosity