Description
Please join us for 9 classes that will change your financial life!
Freedom to Live Ministries will host the Dave Ramsey Financial Peace University Course. The course is 9-weeks in the evenings and we trust that you will take this opportunity to go through the course with us and make big changes in your financial future. We are hosting the course at no cost, however, you will need to order your course materials at the discounted price of: $102.30 (includes S&H). One kit per couple or single person.
Register and join us. We hope to see you there as we Equip, Empower, and Encourage All.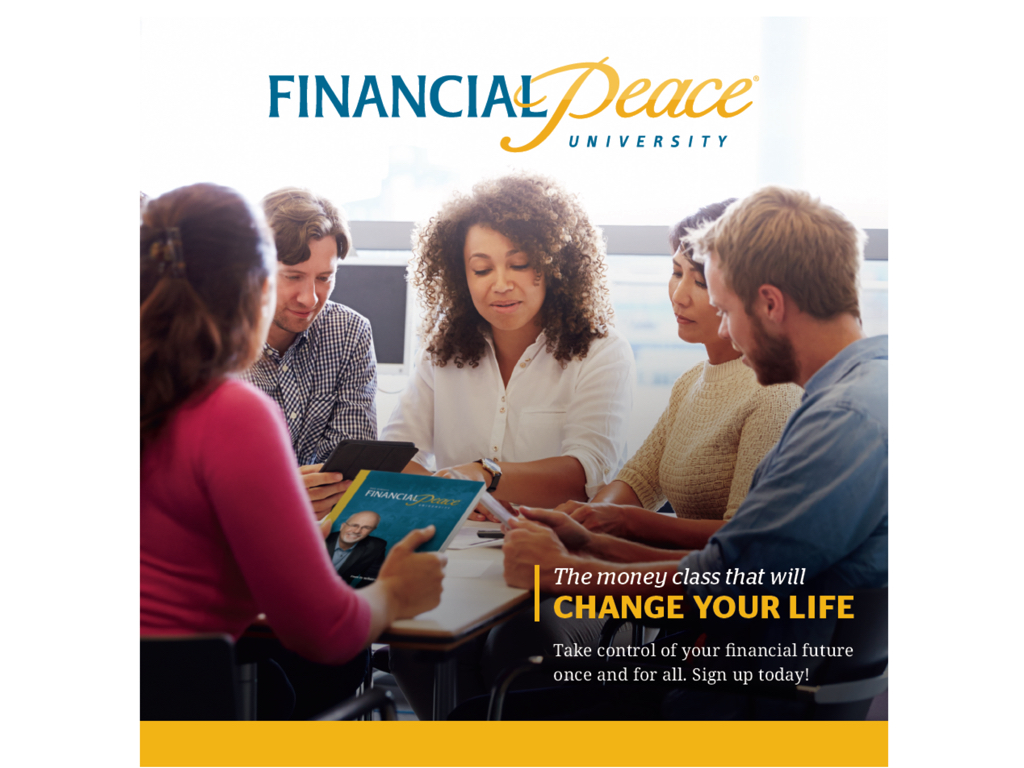 Order your discounted course materials prior to class at the following link:
http://www.fpu.com/1046944
Save
Save
Save